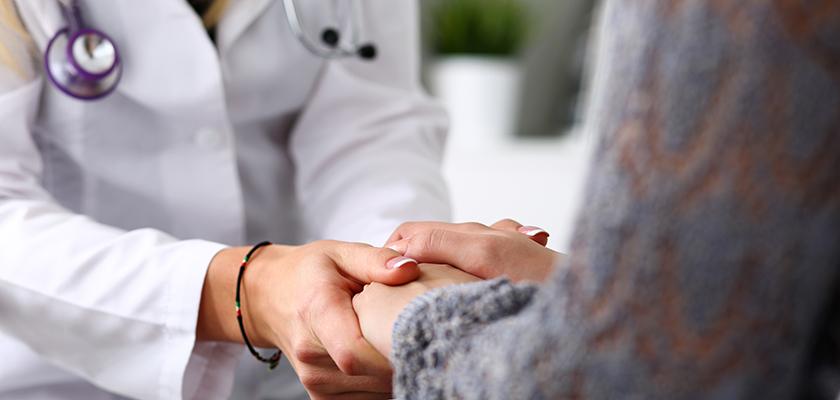 The oncology team at the Osher Center includes two oncologists, an integrative medicine physician, and a nurse practitioner, all of whom specialize in integrative oncology.
Our practitioners are trained in both conventional and complementary medicine. Patients receive a professionally guided and personally oriented set of recommendations that combines a range of therapies, providing a holistic approach and an integrated treatment plan.
In addition to our clinical services, we have free classes for people with cancer and their caregivers and an online "Cancer and Nutrition" guide.
Providing support during cancer treatment
Recovery from cancer treatment
Addressing symptoms associated with cancer or cancer treatment

Healthy diet and lifestyle practices for cancer patients
Research Findings
Kiecolt-Glaser, J. K., et al. (2014). "Yoga's impact on inflammation, mood, and fatigue in breast cancer survivors: a randomized controlled trial." J Clin Oncol 32(10): 1040-1049.
Ornish, D., et al. (2013). "Effect of comprehensive lifestyle changes on telomerase activity and telomere length in men with biopsy-proven low-risk prostate cancer: 5-year follow-up of a descriptive pilot study." Lancet Oncol 14(11): 1112-1120.
Payment Information
The Osher Center accepts insurance for service. Please check with your health insurance company to determine if coverage and prior authorization is required by your policy. Our Patient Navigator will provide guidance regarding the fees for each service and your action steps to confirm your insurance coverage and authorization. Out of pocket clinical service fees vary based on each individual's insurance coverage. A 40 percent discount may be applied for this visit for self-pay patients, not covered by insurance, who pay the day of the appointment.