Kavita K. Mishra, MD, MPH
Director of Clinical Programs, UCSF Osher Center for Integrative Health
Integrative Oncologist, UCSF Osher Center for Integrative Health
Osher Foundation Endowed Chair in Clinical Programs in Integrative Health
Professor, UCSF Department of Radiation Oncology
Director, Ocular Tumor Proton & Plaque Therapy Program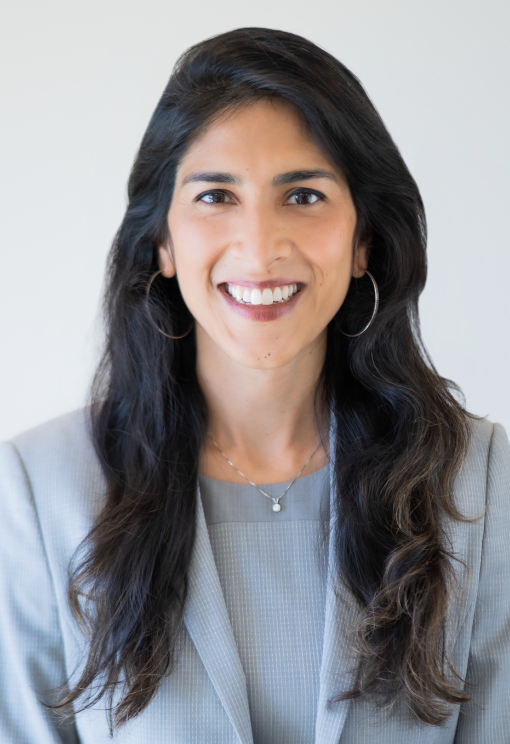 Clinical Specialties at the Osher Center
Group Medical Visits
Bio
Experience
Dr. Kavita K. Mishra is an internationally renowned cancer care expert who provides integrative oncology consultations to people living with and beyond cancer. Dr. Mishra has published multiple significant research articles and delivered numerous presentations globally. She is active in the Integrative Oncology Working Group as the Mind-Body Medicine co-lead and the Society for Integrative Oncology's Health Equity Committee. She is also part of the UCSF Collaborative to Advise on Reopening Education Safely during the COVID-19 pandemic. 
Dr. Mishra integrates scientific evidence for holistic healing approaches to complement cancer care in a safe, effective, and personalized manner. Her work emphasizes the use of mind-body practices and builds on practical health resources for lifestyle changes to coordinate care with the patients' medical, radiation, and surgical pathway. 
Aspiring to empower patients through cancer care education and support, Dr. Mishra approaches each consultation with best practices from a multitude of resources, including mindfulness exercises, nutrition, physical activity, yoga/movement, sleep hygiene, acupuncture, bodywork therapy, guided imagery, biofeedback, and meditation. Dr. Mishra's goals are to enhance the quality of life and well-being during and beyond one's cancer journey.
Education and Training
Faculty Fellowship Program, Osher Collaborative for Integrative Medicine
Center for Mind-Body Medicine, Professional Training Program 
Residency, UCSF Radiation Oncology
MPH, Harvard School of Public Health
MD, UCSF School of Medicine
BA cum laude, Harvard College
Personal Statement and Approach
I believe we can build on our current standard of cancer care with an additional and holistic lens, bringing together healing practices from many sources in a scientific and thoughtful manner. I appreciate the gift of being able to use this lens to further support my patients through their cancer care journey. 
Publications
Lectures and Media