Ayurveda
Restore Inner Balance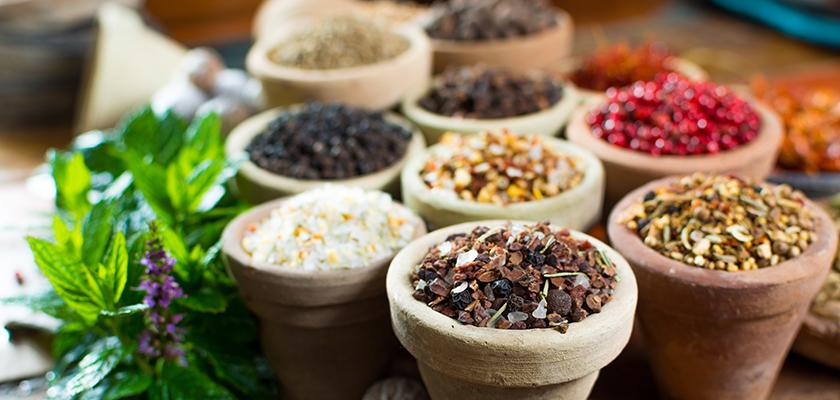 Ayurveda, which means "the science of life" in Sanskrit, is thousands of years old and is one of the oldest healing systems in the world. Ayurveda recognizes the presence of health as an indication of the body, mind, and spirit being in balance, while illness is understood as an indication of being out of balance. Looking at several essential factors, you will learn how to nurture balance in your life through specific changes in lifestyle.
You will receive a one-on-one consultation to evaluate your present state of health and explore your health history from an Ayurvedic perspective. Based on this assessment, you will receive guidance on how to integrate specific diet and lifestyle practices into your healthcare plan.
Recommendations are individualized to your needs and may include:
Nutrition
Botanical medicines
Mind-body practices
Physical activity
Daily and seasonal routines
You may also request an evaluation to join our physician-led Ayurveda skills group at the Osher Center. The aim of each 8-week group is to help you improve your stress management skills, using an Ayurvedic approach. Through participating in group activities, you will learn about your own unique Ayurvedic constitution and then develop nutritional, activity and self-care strategies to optimize resilience and health.
While Ayurveda places greatest emphasis on preventing disease before it occurs, research suggests Ayurvedic treatments have positive effects on a range of conditions and disease.
Anxiety
Asthma
Coping with chronic medical illness
Depression
Diabetes

Inflammation
Insomnia
Management of hyperlipidemia
Memory Problems
Osteoarthritis

Post Traumatic Stress Disorder
Supportive care for those with a diagnosis of cancer
Integrative Oncologist and Ayurvedic Practitioner, Director of Education, Research Faculty
Learn More
Integrative Psychiatrist, Ayurvedic Practitioner
Learn More
Payment Information
The Osher Center accepts insurance for service. Please check with your health insurance company to determine if coverage and prior authorization is required by your policy. Our Patient Navigator will provide guidance regarding the fees for each service and your action steps to confirm your insurance coverage and authorization. Out of pocket clinical service fees vary based on each individual's insurance coverage. A 40 percent discount may be applied for this visit for self-pay patients, not covered by insurance, who pay the day of the appointment.