Integrative Nutrition
A whole-foods, whole-person approach to nutrition and health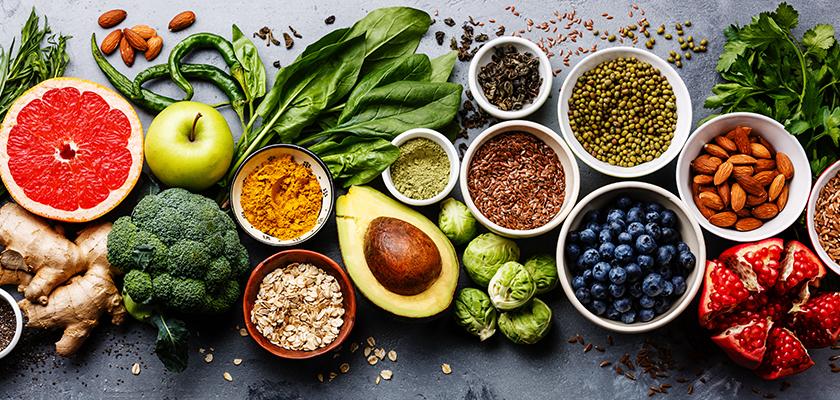 Integrative and functional nutrition goes beyond basic dietary guidelines by incorporating digestive health and root causes for imbalance, while looking at environmental impact, genetic predisposition, physiological, and psychological factors for disease. Internal and external factors are taken into consideration to assess an appropriate intervention, and recommendations are individualized for every person's unique needs.
Our integrative dietitian combines her training in medical nutrition therapy with components of integrative and functional medicine, often blending multiple philosophies into one cohesive plan. Collaboration and communication between the dietitian, patient, and other healthcare providers involved in the patient's care is critical. We work together as a team to find a whole-foods plan that may include supplementation and herbs, to best meet the unique needs of each patient.
You will receive a thorough nutrition assessment at your initial hour-long visit. Together, we will review your health history, food and supplement intake, digestive health, food allergies or intolerances, and health goals. By the end of your visit, you will have a clear understanding of the steps necessary to achieve your goals. We will then work together to determine a follow-up schedule to routinely assess your progress and make adjustments as needed.
Working with an integrative dietitian to improve your nutritional status and digestive health is an important component when addressing an array of chronic conditions and health goals. It is very helpful, but not required, to keep a food journal for one to three days prior to your first visit.
Benefits of Treatment
Improved nutritional status and digestive health may help to address:
Neurodevelopmental issues, such as autism or ADHD
Cancer prevention and support

Diabetes management
Weight management
Autoimmune conditions
Gastrointestinal conditions, such as IBS, colitis or Crohn's disease
Kidney disease
Heart disease
Food allergies or intolerances
Mood imbalances
Research Findings
Research has found positive effects of nutrition intervention on many medical conditions in various age groups. This has been particularly true in the areas of overweight and obesity, diabetes, and heart health.
Studies demonstrate that the inclusion of nutrition intervention and counseling by a registered dietitian as part of a healthcare team resulted in significant improvements in weight and body mass index, blood sugar markers, blood pressure, and serum lipids. Additionally, nutrition intervention has shown a positive effect on cancer survivorship and tolerance to treatment, improved inflammatory markers in autoimmune conditions, and improved behavior and attention in children with neurodevelopmental issues who have underlying food intolerances.
Payment Information
This is a supportive service offered to Osher Center patients at the direction of their Osher practitioner.