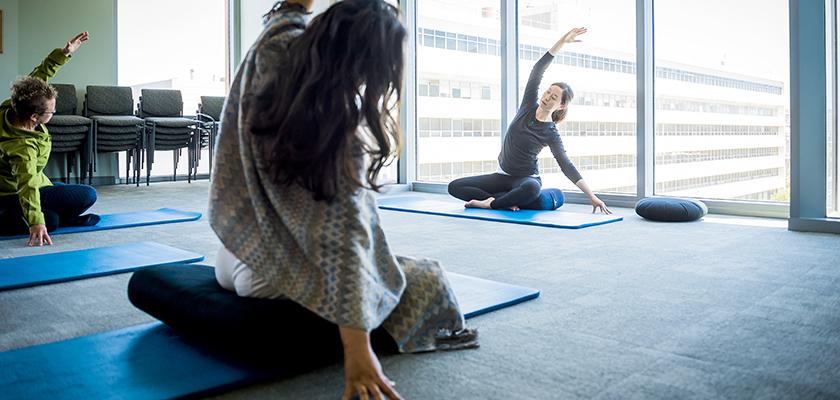 COVID-19 Update: For the health and safety of our community, in-person public classes are canceled until further notice. See our online offerings at Laughter Yoga, Mindfulness-Based Stress Reduction (MBSR), and Mindfulness-Based Stress Reduction (MBSR) Alumni Drop-in. 
The Osher Center for Integrative Medicine offers a variety of public classes, workshops, and therapeutic programs. Our programs emphasize patient empowerment and whole-person healing. Scroll down to see our current offerings. Previous classes offered included Communitas: Mind-Body and Resilience Group for Youth with Chronic Illness, Cultivating Emotional Balance, and Mindfulness for Teens. 
For questions about our classes or how to register, please call (415) 353-7718 or email [email protected].
For information about transfer and refund policies, please refer to this page.