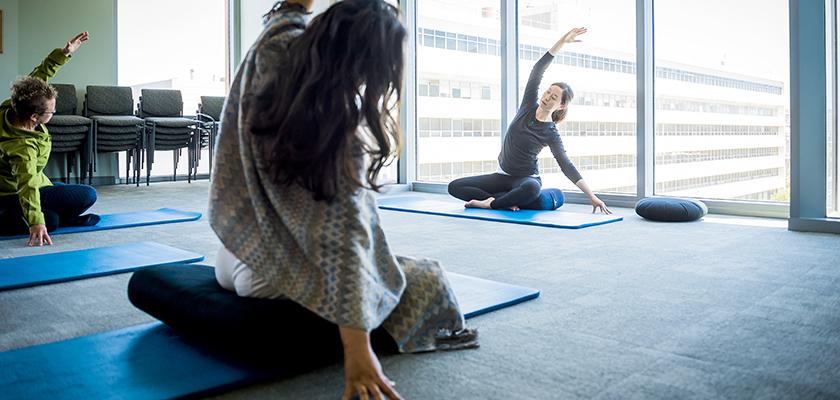 COVID-19 Update: For the health and safety of our community, in-person public classes are canceled until further notice. See our online offerings at Mindfulness-Based Stress Reduction (MBSR), Mindfulness-Based Stress Reduction (MBSR) Alumni Drop-in, Laughter Yoga, and Restorative Yoga.
The Osher Center for Integrative Medicine offers a variety of public classes, workshops, and therapeutic programs. Our programs emphasize patient empowerment and whole-person healing. Scroll down to see our current offerings. Previous classes offered included Communitas: Mind-Body and Resilience Group for Youth with Chronic Illness, Cultivating Emotional Balance, and Mindfulness for Teens. 
Click here to sign up for email announcements of upcoming public classes.
For questions about our classes or how to register, please call (415) 353-7718 or email [email protected]. For information about transfer and refund policies, please refer to this page.