Manual Medicine and Spinal Manipulation
A hands-on approach to pain management and health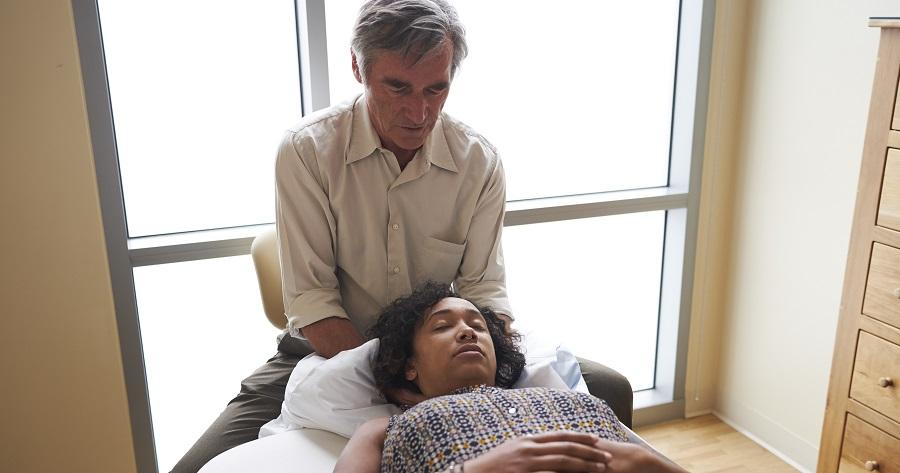 Manual medicine treats pain in the musculoskeletal system.
You will receive a thorough diagnosis and treatment of reversible functional problems of the musculoskeletal system (muscles and joints) with particular attention to the spine. Techniques and hands-on therapies include: osteopathy, chiropractic therapy, physical therapy, trigger point massage, exercise instructions, and mind-body approaches, such as breath-work techniques and mindful body-awareness training.
Manual medicine is sometimes called manipulative medicine or manipulative therapy because it includes mobilization and manipulation techniques.
Acute and chronic musculoskeletal pain (particularly around the spine)

Headache

Neck pain
Back pain
Sciatica
Shoulder pain
Research Findings
There have been at least 40 clinical trials and as many systematic reviews of the effects of spinal manipulation in low back pain. Several high-quality studies showed strong benefits from spinal manipulation for patients with acute or sub-acute low back pain.
The Agency of Health Care Policy and Research, the American College of Physicians, and the American Pain Society support manual medicine and its inclusion into the widely published treatment guidelines if self-help techniques do not suffice. For neck pain, research shows that spinal manipulation and mobilization are recommended in combination with exercises. Spinal manipulations on the uppermost segments of the cervical spine involve health risks and are offered only in exceptional situations after informed consent.
Preparing for Your Visit
If you have imaging studies such as x-rays, CTs, or MRIs on film or disc, please bring them to your first appointment.
Payment Information
The Osher Center accepts insurance for service. Please check with your health insurance company to determine if coverage and prior authorization is required by your policy. Our Patient Navigator will provide guidance regarding the fees for each service and your action steps to confirm your insurance coverage and authorization. Out of pocket clinical service fees vary based on each individual's insurance coverage. A 40 percent discount may be applied for this visit for self-pay patients, not covered by insurance, who pay the day of the appointment.