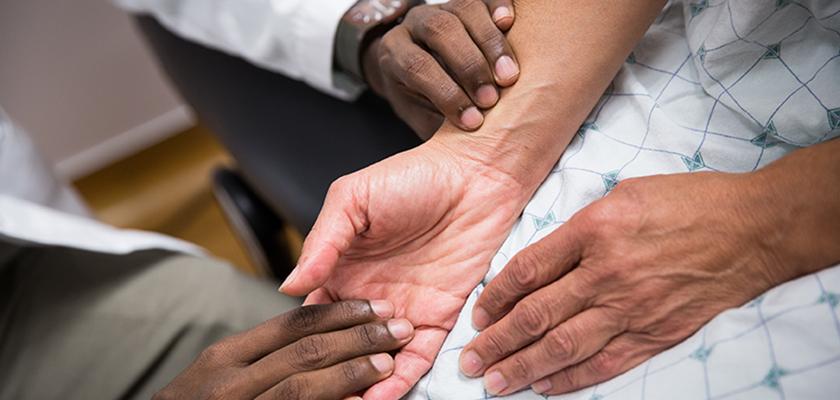 The UCSF Osher Center for Integrative Health is an international leader in the practice, teaching, and study of integrative health. Our faculty and staff bring conventional and complementary approaches together in a coordinated way. We integrate the biological, psychological, social, and spiritual aspects of people's lives to promote health and enhance wellbeing.
To partner with us in expanding transformative healing practices and advancing the science of integrative medicine, please contact our development officer, Sarah Krumholz, at [email protected]. You can also donate online.
Your support allows us to
Provide evidence for the best use of integrative health in patient care by conducting rigorous basic research and clinical studies.

Expand clinical services and provide care to patients at all stages of life and throughout UCSF and the San Francisco Bay Area.

Train the next generation of practitioners and researchers in integrative medicine by redesigning how health professionals and scientists are educated.
Learn about ways to ensure the continued growth and enrichment of our work through programs that nurture health and inspire well-being in all people.
Meet members of our Leadership Board who support the Osher Center and its key programmatic initiatives.