Sudha Prathikanti, MD
Integrative Psychiatrist and Ayurvedic Practitioner, UCSF Osher Center for Integrative Health
Director, Integrative Psychiatry Teaching Clinic, UCSF Osher Center for Integrative Health
Medical Director, ZSFG Primary Care Adult Psychiatry
Clinical Professor, UCSF Department of Psychiatry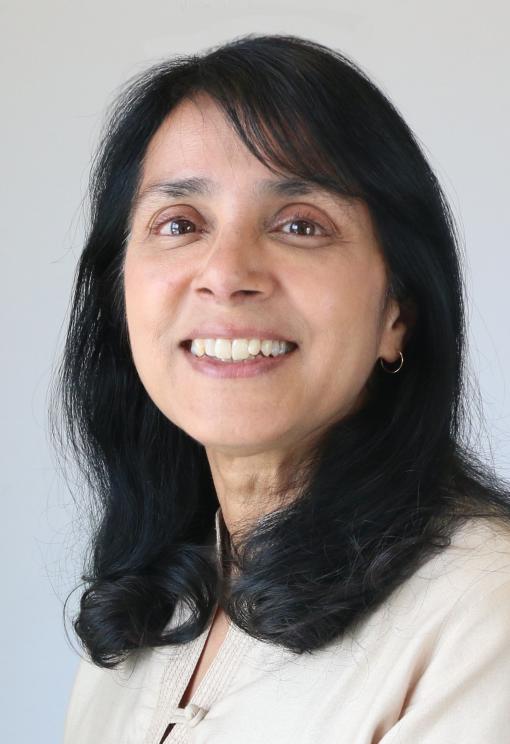 Clinical Specialties at the Osher Center
Group Medical Visits
Bio
Experience
Sudha Prathikanti, MD, is Board-certified in Adult Psychiatry, a diplomate of the American Board of Integrative Holistic Medicine, and a certified Ayurvedic practitioner. At the UCSF Osher Center for Integrative Medicine, she founded both the Integrative Psychiatry service and the Ayurveda consultation service, and currently directs the Integrative Psychiatry Teaching Clinic at this site. Her research on treating depression with yoga has been featured in local and national media. 

In her clinical care at the Osher Center, Dr. Prathikanti is attuned to the many dimensions that may affect distress, healing and wellness, including psychosocial, cultural, and spiritual elements. Dr. Prathikanti has helped individuals discover balance and resilience amidst serious medical illness, chronic pain, and lifecycle transitions related to pregnancy, infertility, or interpersonal loss. Her treatment plans may include health-promoting lifestyle changes, Ayurveda, yoga, meditation, herbs, and Jungian psychotherapy and dreamwork.
Dr. Prathikanti is also the medical director for Primary Care Adult Psychiatry at Zuckerberg San Francisco General Hospital (ZSFG), where she consults to primary care physicians on the diagnosis and treatment of outpatient mental health problems, and where she supervises fellows in the Public Health Psychiatry Program. Dr. Prathikanti collaborates closely with ZSFG clinicians to develop, research and implement holistic psychiatry interventions that are accessible to the culturally-diverse and vulnerable populations served by the city's community health system.
Education and Training
Ayurvedic Health Sciences Diploma,
Ayurveda Institute of America - California campus
Teaching Scholars Program, UCSF
Fellowship in Psychiatric Consultation to Ob/Gyn Patients, UCSF
Residency in Adult Psychiatry, UCSF
MD, University of Michigan Medical School 
BS in Anthropology & Biomedical Sciences, University of Michigan
Personal Statement and Approach
Healing means to become whole—to hold the totality of one's being with compassion and wisdom. I consider it a privilege to help in the healing journey of my patients and to be present to all dimensions of their experience and growth.
Publications