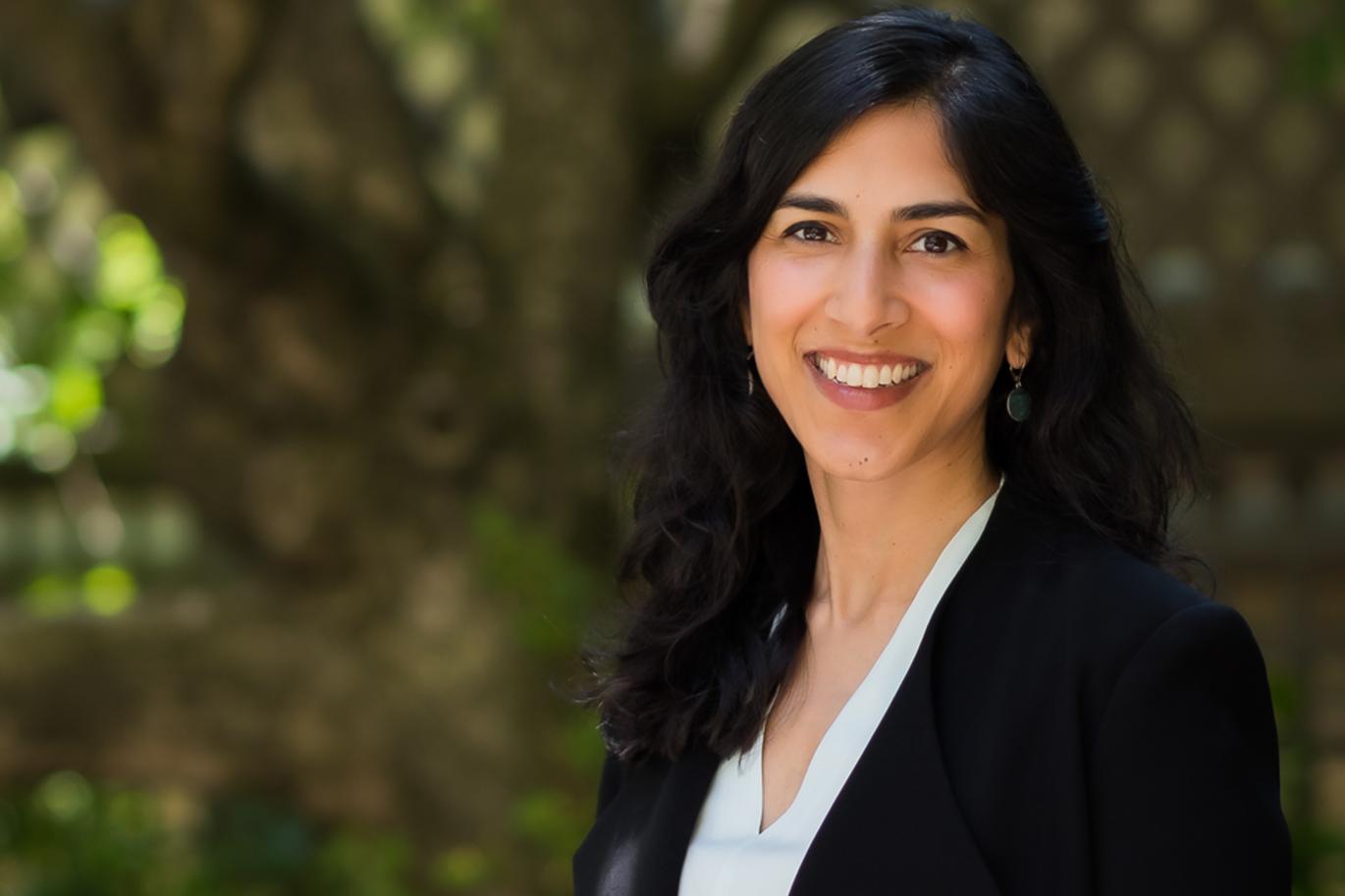 We are delighted to announce that, after a national search, Kavita K. Mishra, MD, MPH, has been appointed Director of Clinical Programs at the UCSF Osher Center for Integrative Health. Dr. Mishra will enhance our clinical services, ensure the highest quality patient care, and continue our legacy of excellence in patient experience. Dr. Mishra has a proven dedication to integrative health equity and she will further strengthen our clinic's commitment to the values of diversity, equity, and inclusion. 
Dr. Mishra is an internationally renowned cancer care expert who provides integrative oncology consultations to people living with and beyond cancer. Trained in radiation oncology and integrative health, Dr. Mishra integrates scientific evidence for holistic healing approaches to complement cancer care in a safe, effective, and personalized manner. Her work emphasizes the use of mind-body practices and builds on practical health resources for lifestyle changes to coordinate care with patients' medical, radiation, and surgical pathways. Dr. Mishra is passionate about centering care with a personalized, evidence-informed, and inclusive lens, with the goal of empowering patients, practitioners, teams, and communities. 
"It is an honor to join the Osher Center in this new capacity," said Dr. Mishra. "I have dedicated my career to incorporating integrative healing practices in a scientific and thoughtful manner, and I look forward to enhancing this approach alongside colleagues at the Osher Center." 
In addition to her clinical expertise, Dr. Mishra has served as an educator, preeminent researcher, and public health worker. She has published multiple significant research articles and delivered numerous presentations globally in ocular radiation therapy and integrative oncology. Dr. Mishra co-piloted an ongoing group medical visit series on mindfulness practices adapted for diverse populations during active cancer care. She actively contributes to the Osher Mini Medical School for the Public, local high school mind-body courses, and the UCSF Survivorship Wellness Expansion series. Dr. Mishra is the mind-body medicine co-lead for the Integrative Oncology Working Group and is active in the Society for Integrative Oncology.  
"With her training and practice in both radiation oncology and integrative health, Dr. Mishra's complementary background exemplifies the unique type of holistic care provided by our clinic," said Shelley Adler, PhD, Director of the UCSF Osher Center. "Her rigorous approach to supporting the health of the mind and the body—coupled with her dedication to health equity—make her the ideal director for this next exciting phase of our clinic's advancement."  
Dr. Mishra has served as faculty member at the UCSF Osher Center since 2021 after completing her the Osher Collaborative Faculty Fellowship for Integrative Health, where she focused on integrative oncology and mind-body medicine. She earned her undergraduate degree with honors in Biology from Harvard University, her MD from UCSF, and her MPH degree from the Harvard University School of Public Health. She subsequently completed her radiation oncology residency at UCSF and is a Professor in the Department of Radiation Oncology. 
Thank you to the previous Director of Clinical Programs, Dr. Sanford Newmark, for his contributions to the clinic over nine years. Dr. Newmark will be maintaining his highly sought after clinical practice of integrative pediatric care at the Osher Center.