Chloe E. Atreya, MD, PhD
Integrative Oncologist, Osher Center for Integrative Health
Affiliated Faculty, Osher Center for Integrative Health
Associate Professor, Department of Medicine, Division of Hematology and Oncology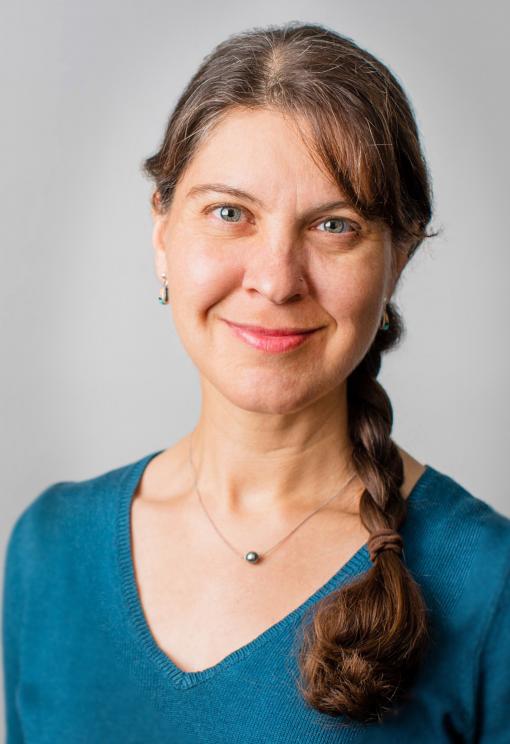 Clinical Specialties at the Osher Center
Group Medical Visits
Bio
Research Interests
Personalized therapies for patients with advanced gastrointesinal malignancies
Mind-body medicine to support patients with cancer and caregivers 
Cancer disparities 
Gut microbiome
Experience
Dr. Chloe E. Atreya is a medical oncologist who specializes in gastrointestinal cancers, particularly colorectal cancer, at the UCSF Helen Diller Comprehensive Cancer Center. As a physician-scientist with a PhD in Pharmacology, she has expertise in bridging clinical practice and research. Her research focuses on the interplay of tumor biology, lifestyle factors, and response to therapies for colorectal cancer— with the goal of improving patient outcomes and quality of life by personalizing treatment.
Dr. Atreya is the Principal Investigator of several clinical trials and other research studies. Current projects include studying the impact of the gut microbiome on the metabolism of oral chemotherapy, novel strategies for targeting genetically defined subsets of metastatic colorectal cancer, and the Being Present mindfulness meditation program for patients with advanced cancer and caregivers. Dr. Atreya is a Diversity, Equity, and Inclusion Champion who strives to address cancer disparities in research and clinical care. She believes that optimal care requires the integration of effective cancer treatment with symptom management and values-based lifestyle support.
Affiliation with the Osher Center and Integrative Medicine
Dr. Atreya co-directs the UCSF Integrative Oncology Program with Osher Center faculty members Anand Dhruva, MD, and Maria Chao, DrPH.
Education and Training
Princeton University, BA, Molecular Biology, Certificate in Visual Art
Yale University, PhD, Pharmacology
Yale University, MD, Medicine
University of Washington, Seattle, WA, Internal Medicine, Internship and Residency
University of California, San Francisco, Medical Oncology, Fellowship
University of California, San Francisco, Certificate, Advanced Training in Clinical Research
University of California, San Francisco, 2018-2019, Clinical Fellowship in Integrative Medicine
Publications
View publications on UCSF Profiles