Osher Center Excellence Fund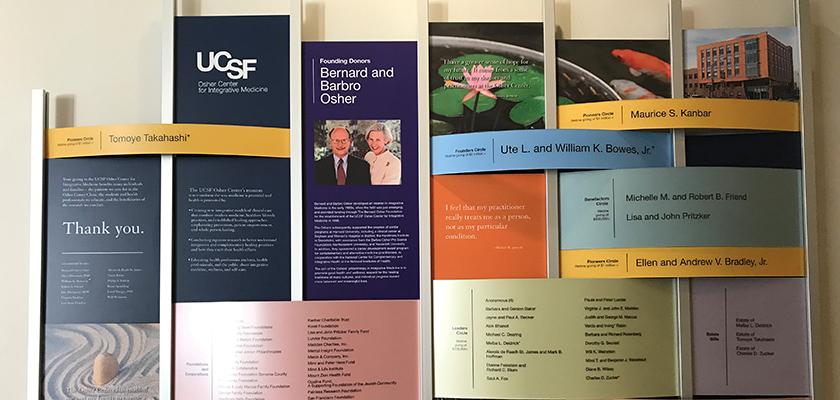 At the UCSF Osher Center for Integrative Medicine, we are working to transform the way healthcare is practiced through programs in research, education, and clinical care. Our focus on prevention, patient empowerment, and whole-person healing is critical to improving the lives of our patients, transforming research, and providing education to the next generation of healthcare professionals.
Your gifts to the Osher Center's Excellence Fund support key activities, including:
Innovative pilot studies, which are essential for testing ideas before applying for major federal funding
Development and training of medical, nursing, pharmacy, dentistry, and physical therapy students
Clinical research that directly improves patient care
Patient care in the Osher Center clinic
For more information on the Osher Excellence Fund, please contact our development officer, Sarah Krumholz, at [email protected]. 
Other Giving Opportunities
In keeping with UCSF's tradition of providing the greater San Francisco Bay Area with access to outstanding healthcare, the Osher Center ensures that people suffering from serious or chronic medical problems can benefit from the therapeutic and healing effects of integrative medicine, even if they have limited financial resources.
By making a gift to the Osher Center Living Endowment Campaign, you make it possible for us to integrate new technologies and established healing practices, conduct essential research on integrative medicine, develop new models of clinical care, and train the next generation of physicians, nurses, pharmacists, dentists, and physical therapists in UCSF's health professions schools.