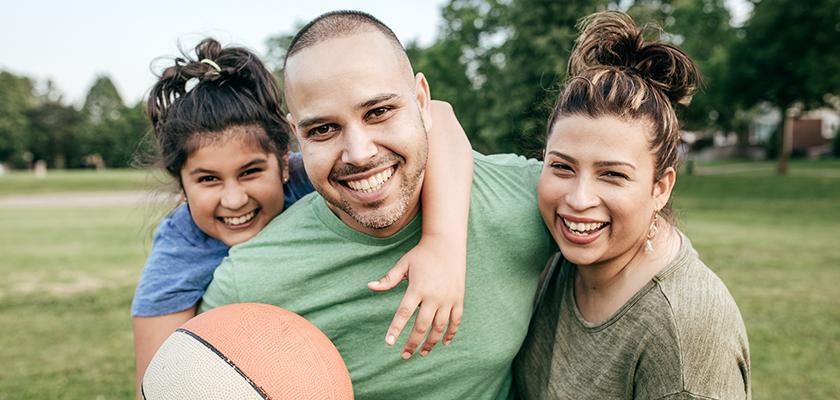 In keeping with UCSF's tradition of providing the greater San Francisco Bay Area with access to outstanding healthcare, the Osher Center ensures that people suffering from serious or chronic medical problems can benefit from the therapeutic and healing effects of integrative medicine, even if they have limited financial resources. Many patients who seek help from the Osher Center are, unfortunately, underinsured and not able to afford treatment. To respond to their needs, the Center has developed the Community Care Fund.
The Community Care Fund (CCF) is a limited-assistance program developed for economically disadvantaged individuals. CCF was established solely for use of clinical services and treatment plans provided in the Osher Center clinic. We raise funds, both foundation gifts and private donations, throughout each year. Patients receive CCF support based on documented financial needs.
To make a contribution to the Community Care Fund, please contact Sarah Krumholz, Development Officer, at [email protected]. 
Our patients' stories demonstrate the Osher Center's life-changing approach to care. (Some patient names have been changed to protect privacy.)
Duane's Story
"I learned that I could be a partner with my doctor and nurses and with my dialysis. My attitude in every part of my life has changed."
Duane is awaiting a kidney transplant. Until a donor match is made and he can have the replacement surgery, he requires almost four hours of dialysis, three times every week. During Duane's initial dialysis session, he experienced a loss of freedom. Being connected to a machine left him feeling powerless, trapped, and vulnerable. Missing doctors' appointments to avoid hearing bad news and feeling angry at dialysis sessions, he knew he needed help with acceptance.
A nurse referred him to the Osher Center and, with the aid of the Community Care Fund, Duane felt empowered to help himself. At the Osher Center, Duane learned relaxation exercises and how to put things in a new perspective. Through guided imagery and relaxation techniques, Duane learned how to deal with his anger and to approach dialysis differently, which has made all the difference.
Christina's Story
"Acupuncture helped relieve my nausea, and the practice of mindfulness helped me to live in the present moment. What I learned at the Osher Center was invaluable for managing my cancer."
Christina, an 18-year-old student, came to the Osher Center after a recurrence of pediatric cancer. She received acupuncture and nutritional care to cope with the side effects of her treatments, and she joined the Mindfulness-Based Stress Reduction group program to help with her fears. Her acupuncture treatments helped relieve her nausea, while her practice of mindfulness helped Christina to live in the present moment.
Over time, Christina's cancer went into remission. She felt as though this bout with the disease gave her the opportunity to heal, and she was able to resume her life with much less fear. Today, Christina is a national spokesperson for children living with and beyond cancer.
Adam's Story
"Acupuncture helped me sleep again, and my blood pressure is coming down because the people at the Osher Center look at my whole lifestyle. They helped me get my body in sync and break that downward spiral of pain and despair. They gave me another chance at my life."
Adam came to the Osher Center seeking acupuncture to control his high blood pressure and chronic pain caused by an accident seven years earlier. Medication was not effective, his cardiologist was out of ideas, and Adam was unemployed. The Community Care Fund gave Adam a chance to climb out of this hole. "I had always been active and involved with people around me," Adam recalled. "My health made me feel needy and useless. That's changing now, and I'm so grateful for the Community Care Fund."
Working with the clinic's physicians, Adam adopted a new diet and nutrition plan. Then he began tai chi classes and acupuncture treatments. "I had not had a good night's sleep in years because of the pain," Adam said. Last spring, after seven years of pain and isolation, Adam returned to work.
Other Giving Opportunities
Gifts to the Osher Center's Excellence Fund support key activities, including innovative pilot studies, development and training of health professionals and students, clinical research to improve health and well-being, and patient care in the Osher Center clinic.
By making a gift to the Osher Center Living Endowment Campaign, you make it possible for us to integrate new technologies and established healing practices, conduct essential research on integrative medicine, develop new models of clinical care, and train the next generation of physicians, nurses, pharmacists, dentists, and physical therapists in UCSF's health professions schools.