Helen Weng, PhD
Research Associate, UCSF Osher Center for Integrative Health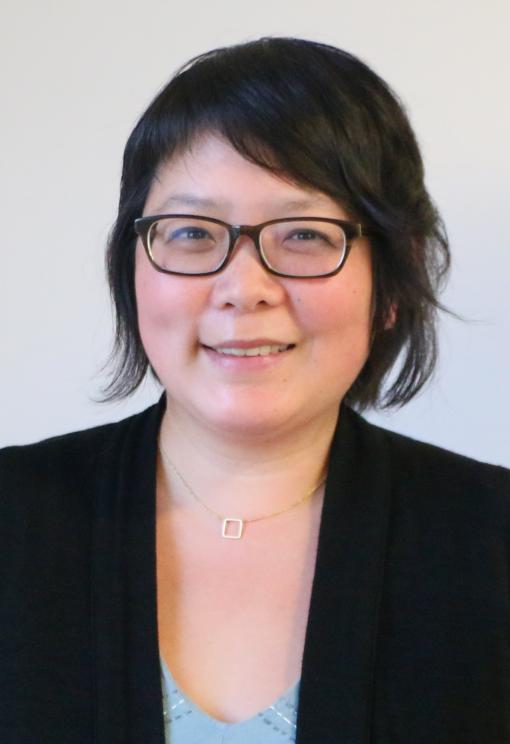 Bio
Areas of Interest
Investigating neurobiological mechanisms through which compassion and mindfulness meditation training may improve social behavior and mental health
Developing new neuroimaging tasks to measure meditation skills
Increasing cultural diversity of meditators in contemplative neuroscience 
Experience and Current Work
Dr. Helen Weng is a clinical psychologist and neuroscientist who originally joined the Osher Center for Integrative Medicine in 2014 as a postdoctoral scholar in the Training in Research in Integrative Medicine (TRIM) fellowship. Dr. Weng was a UCSF Assistant Professor of Psychiatry and Behavioral Sciences from 2016-2020 and is currently an affiliated Research Associate. She is collaborating on the KIND study (Studying LovingKindness with Intersectional Neuroscience and Diverse meditators) with Dr. Ariana Thompson-Lastad and Dr. Shelley Adler, investigating the lived experiences of diverse meditators practicing lovingkindness meditation through the East Bay Meditation Center (Oakland, CA), particularly in the context of the COVID-19 pandemic. 
In Dr. Weng's previous work as an Assistant Professor at the Osher Center and an affiliated faculty member of the Neuroscape Center, she developed new ways to quantify meditation skills using functional magnetic resonance imaging (fMRI) and machine learning to identify mental states of body awareness during meditation. She also partnered with the East Bay Meditation Center using community engagement to increase diversity of meditators within neuroscience studies, including racial and ethnic minorities, the LGBTQ population, and people with disabilities. This innovative work led to an invitation to present her work to His Holiness the Dalai Lama at the Buddhism and Science conference in Ulaanbaatar, Mongolia (video below). She has been a Mind and Life Institute Fellow since 2012 and was named one of the 2019 10 Powerful Women in the Mindfulness Movement by her peers at Mindful.org. She values integrating multicultural and social justice frameworks into her work and communication.
Dr. Weng's early research, conducted at the Center for Healthy Minds and Waisman Laboratory for Brain Imaging and Behavior at the University of Wisconsin-Madison, demonstrated that compassion meditation increased both altruistic behavior towards others and the brain's response to human suffering. This work was some of the first to suggest that compassion is a skill that may be enhanced through training, which results in both behavioral and neuroplasticity changes. Her research has been featured in such media outlets as the New York Times, the BBC, National Public Radio, and Fast Company.
Dr. Weng's clinical interests include integrating compassion and mindfulness meditation with psychotherapy to treat mood and anxiety disorders, particularly for LGBTQ clients.  
"This Is Your Brain on Meditation: How Meditation Impacts the Brain and Implications for Health" by Dr. Weng:
"Buddhism and Science" presentation to His Holiness the Dalai Lama in Ulaanbaatar, Mongolia (Dr. Weng's presentation starts at 1:08:00)
Additional presentations include a talk on "The EMBODY Task: Measuring interoception during mindfulness meditation using individualized brain patterns" at the 2019 National Center for Complementary and Integrative Health 20th Anniversary Research Symposium (Bethesda, MD), a presentation at the 2019 Sounds True Online Brain Change, and a talk at TedxMarin The Brain and Consciousness. 
Education and Training
PhD, Clinical Psychology, University of Wisconsin-Madison
Internship, Clinical Psychology, University of Wisconsin-Madison Psychiatric Institute 
BA, Neuroscience and Behavior, Columbia University 
Publications
View publications on UCSF Profiles
Grants