Mindfulness-Based Stress Reduction (MBSR)
Virtual Class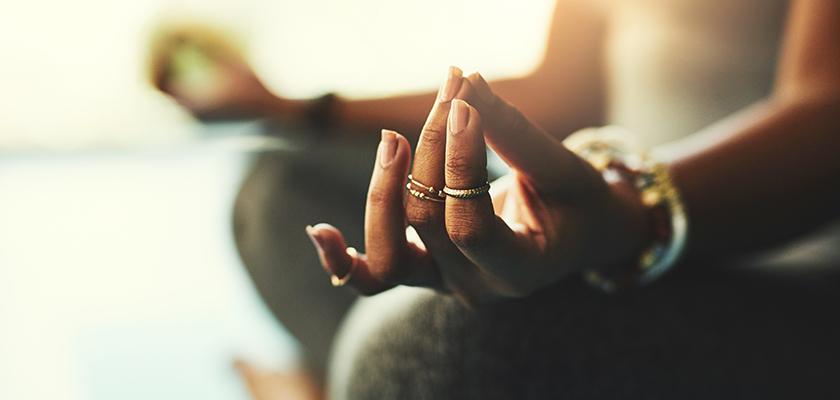 Mindfulness-based stress reduction (MBSR) is an eight-week program that introduces you to mindfulness practice in the form of sitting meditation, body awareness, and mindful movement, modeled by Jon Kabat-Zinn, PhD. This program can help if stress is having a negative impact on your life, if you are experiencing chronic physical or mental distress, or if you are simply interested in learning ways to maintain health and well-being. Over 6,000 research papers have published findings on MBSR including decreased depression, pain, and distress, and increased attention, concentration, performance, and quality of life. 
Participation in an Orientation and Introduction to Mindfulness is strongly encouraged for anyone enrolling in or considering enrolling in MBSR. The session consists of meeting the instructor and other participants; an introduction to what participation in the class entails; a talk about the impact of stress and mindfulness on health, the history of MBSR, and research on the MBSR model; and instruction in and practice of introductory mindfulness techniques.
The MBSR program is comprised of the free Orientation and Introduction to Mindfulness, a 30-minute private interview with the instructor before the first class, 8 weekly sessions, and one daylong session on a Saturday or Sunday.

Fee:
$376 tuition + $19 for materials
$341 tuition + $19 for materials for UCSF faculty, staff, and students
E-mail [email protected] to receive the applicable discount. 
Please note that you will need to purchase separately a copy of Full Catastrophe Living (Revised and Updated Edition, 2013) by Jon Kabat-Zinn, PhD. For in-person classes, the book fee is $16. Also, due to program capacity challenges, students can participate in only up to 3 MBSR courses.
2021 Class Dates (Online):
January/March Monday Afternoons, 1:00 - 3:30 pm
Orientation: January 11
Class Dates: January 25 - March 15; Class on February 15 moved to Wednesday February 17 due to holiday 
Retreat: Saturday, March 6, 9:30 am – 4:30 pm
Instructor: Bonnie O'Brien Jonsson, MS 
February/March Tuesday Evenings, 6:00 – 8:30 pm
Orientation: January 19
Class Dates: February 2 – March 23
Retreat: Saturday, March 13, 10:00 am – 5:00 pm
Instructor: Nichole Proffitt
February/April Thursday Afternoons, 2:45 – 5:15 pm 
Orientation: February 11
Class Dates: February 25 – April 15
Retreat: Sunday, April 11, 9:30 am – 4:30pm 
Instructor: James Mitchell

Should you need accommodation in order to apply to or participate in a program offered by the Osher Center, please contact the Osher Center clinic education coordinator at [email protected] or 415-353-7718.
Instructors