Marcia Degelman, CMT
Massage Therapist, UCSF Osher Center for Integrative Health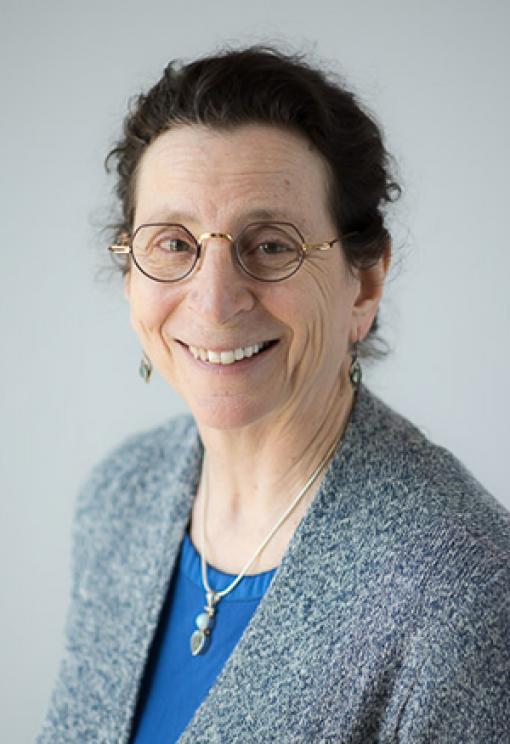 Clinical Specialties at the Osher Center
Bio
Experience
Marcia Degelman has been practicing the healing art of massage therapy for over 30 years. She incorporates many styles of massage into her work, including deep Swedish, gentle shiatsu, lymphatic drainage, craniosacral therapy, and orthobionomy, a system of muscle-tension release through positioning. She is also certified in pregnancy, labor, and postpartum massage therapy, and has been in private practice in San Francisco since 1980.
In addition to her work at the Osher Center, she provides inpatient massage therapy for pediatric patients at UCSF Benioff's Children's Hospital at Mission Bay, as part of the Integrative Pediatric Pain and Palliative Care Team. Additionally, she does chair massage for the parents of the pediatric patients at Mission Bay. She is also the massage therapist for the inpatient UCSF pediatric oncology staff and works in the antepartum unit, massaging women before they give birth.
Ms. Degelman developed Light Touch Acu-Therapy, a very light touch along the acupuncture meridians for cancer patients undergoing difficult treatments, such as chemotherapy or bone marrow transplant, to alleviate pain and discomfort. She has also developed a "soothing circles" light touch protocol on the lower back in a side-lying position for patients with digestive disorders.
She was the massage therapist for the clinical trial Massage for Children Undergoing Hematopoietic Cell Transplantation: A Qualitative Report. She has authored the book Explaining Health: What You Need to Know to Stay Healthy, a comprehensive guide to basic health management strategies, stress reduction, diet, exercise, and sleep, along with a primer on heart health and a guide to meditation. In 2016, Massage Magazine published an article about her work at the Osher Center, "A Day in the Life of an Integrative Medicine Massage Therapist."
Education and Training
Certified Massage Therapist, 1000-Hour Certificate, Boulder School of Massage Therapy
Personal Statement and Approach
Massage therapy is the perfect antidote to stress. Relax the body, and the mind will follow.