Chanda Williams, MA, C-IAYT, RYT E-500
TRIM Predoctoral Fellow, Osher Center for Integrative Health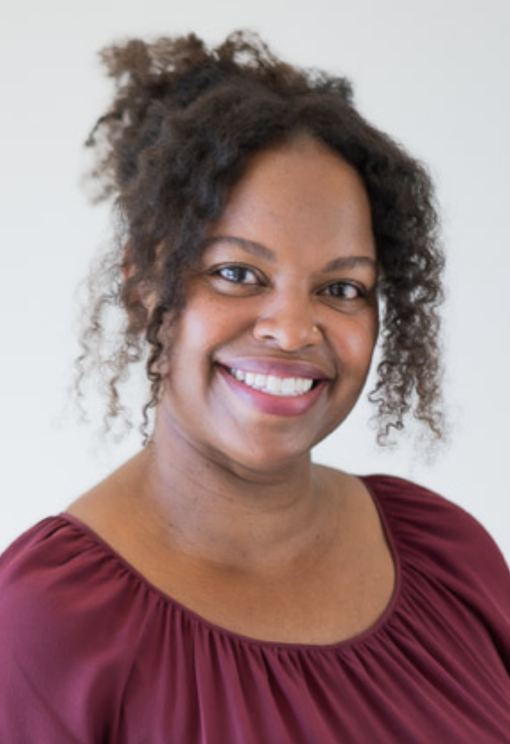 Bio
Research Interests  
Health disparities research
Mindfulness-based yoga therapy
Somatic depth psychology  
Experience and Current Work  
The major focus of Chanda's research interest lies in the field of integrative health and health disparities research, specifically the evaluation of the clinical effectiveness and psychophysiological mechanisms underlying the practice of yoga and meditation for marginalized, underserved and underresourced populations. These behavioral techniques include breathing exercises, physical postures, and mindfulness meditation. These practices are known to produce a coordinated psychophysiological response that has been called the relaxation response, which is associated with a reduction in psychophysiological arousal and a sense of well-being. These techniques have been found to be effective for many disorders that have a psychosomatic component that is exacerbated by stress.  
Chanda is a TRIM predoctoral fellow and doctoral candidate in somatic depth psychology. She is conducting a qualitative, post-hoc study that seeks to increase the understand and explore the long-term impact of trauma-informed, mindfulness-based yoga therapy for incarcerated populations. Additionally, Chanda is collaborating with UCSF faculty to examine the current uptake and acceptability of integrative oncology practices and complementary therapies (e.g.; diet, exercise, yoga, and supplements) among Black individuals with cancer.  
Education and Training  
MA, Pacifica Graduate Institute California

MA, Integrative Health Studies, California Institute of Integral Studies

BA, Mechanical Engineering, Kettering University

Lean Six Sigma Green Belt

Wellness Coach

Certified Yoga Therapist, Yoga Teacher E-RYT 500
Personal Statement  
As a certified yoga teacher and yoga therapist, I have taught group and private yoga classes to a variety of populations, since 2004. I enjoy providing evidence-based, mindfulness-based and trauma-informed approaches to support people in optimizing their overall health and well-being.  
Publications  
Williams, C. L. (2019). Working the Land, Working the Self: Understanding Healing and Embodiment Through Diverse Traditions. Tarka.  
Williams, C. L. (2019). Insights from the Inside: Teaching Yoga at San Quentin State Prison (2019, May 8). Tarka.  
Williams, Chanda L. (2010) In Craig Chalquist (Ed.), Rebearth: Conversations with a World Ensouled. San Francisco: World Soul.  
Williams, Chanda L. (2009). Ritual in Medicine: An Ancient Ritual in Healing. San Francisco Medical Journal, 82:27