Ashley Mason, PhD
Research Faculty, UCSF Osher Center for Integrative Health
Integrative Clinical Psychologist, UCSF Osher Center for Integrative Health
Director, UCSF Sleep, Eating, Affect (SEA) Laboratory
Co-Director, UCSF Center for Obesity Assessment, Study, and Treatment
Associate Professor, Department of Psychiatry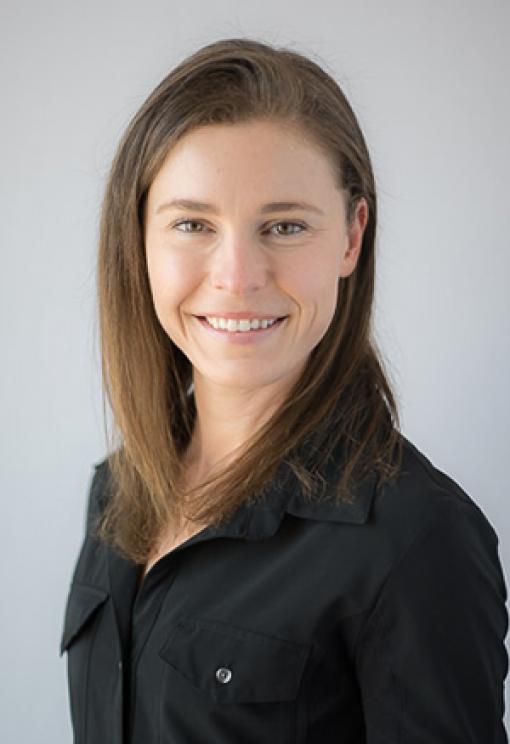 Clinical Specialties at the Osher Center
Bio
Research Interests
Non-pharmacologic treatments for depression
Non-pharmacologic treatment for insomnia
Food-craving experiences, stress-induced, and reward-based eating
Adherence to dietary recommendations, particularly carbohydrate-restricted diets, in type 2 diabetes 
Learn about Dr. Mason's Sleep, Eating, and Affect Lab
Experience and Current Work
Dr. Ashley Mason's primary research interests focus on sleep, eating, and affect. Her National Heart, Lung, and Blood Institute-funded K23 research focuses on the role of the endogenous opioid system in overeating behavior. Her MZHF-funded research focuses on non-pharmacologic approaches to the treatment of insomnia and depression. 
Her National Center for Complementary and Integrative Health-funded research uses ecological momentary assessment methodologies to assess food-craving experiences and uses ecological momentary intervention components to de-couple the experience of craving from the action of indulging cravings.
She is also interested in investigating the psychosocial factors that shape metabolic risk among individuals who are caregivers for a loved one. These individuals are at increased risk for physical and psychological health problems and are a growing sector of the U.S. population. 
Her doctoral work focused on (1) predictors and correlates of psychological adjustment and physical health following divorce; and (2) interpersonal perceptions of psychological distress in the contexts of post-divorce recovery and social evaluative threat.
Education and Training
National Center for Contemplative and Integrative Health Training in Research in Integrative Medicine (TRIM) Postdoctoral Fellowship, UCSF Osher Center for Integrative Medicine
Clinical Internship, Behavioral Medicine Veterans Administration, Palo Alto Medical Health Care System 
Licensed Clinical Psychologist, License Number 26991
PhD, Clinical Psychology, University of Arizona
MA, Clinical Psychology, University of Arizona
BA, Psychology and Sociology (double-major), Northwestern University 
Publications