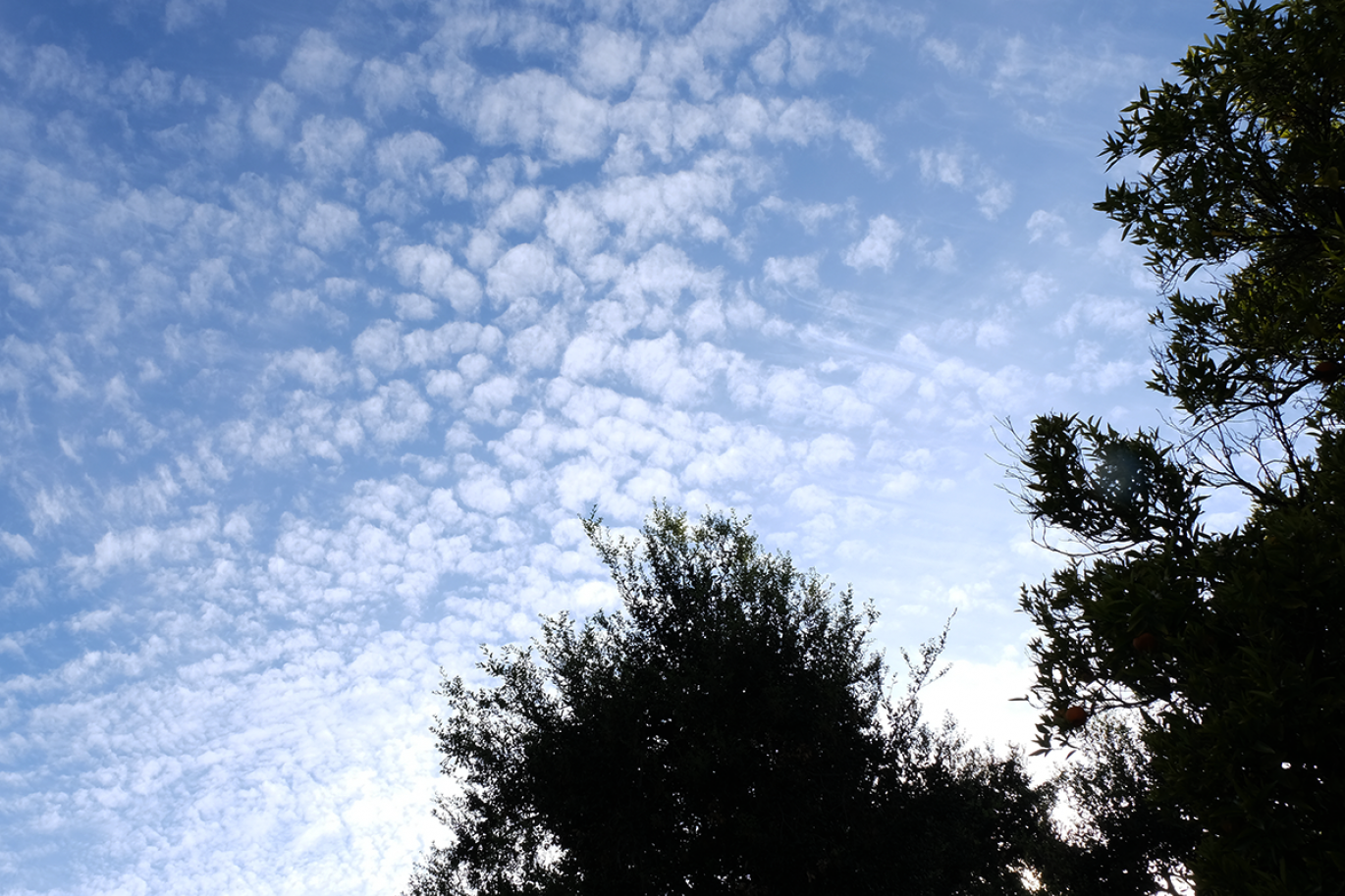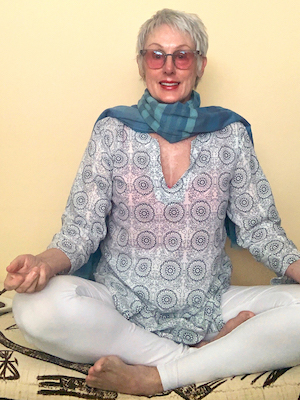 Jamie (pictured left) suffered from intense chronic pelvic pain and a history of trauma. When she completed the Mindfulness-Based Stress Reduction (MBSR) class at the Osher Center, her friend said, "Of all the things that you've done, that made the difference in your life." Jamie realized that she wasn't the only one in pain. "Every meeting opened up my heart more and more to the other people and I quit focusing on me, I quit focusing on the pain." Jamie's pain decreased, she was less nervous and judgmental, and she saw the same in the faces of people around her: "I started bawling my eyes out, because I recognized how much I had changed and how the other people had changed also… People's pain went away on their faces, including mine. I had so much pain, I had wrinkles all over my face."  
Jamie came to MBSR after years of seeking treatment for her condition. Osher Center integrative gynecologist Dr. Judith Cuneo, recently appointed Osher Center Associate Director of Clinical Programs, referred Jamie to Mindfulness-Based Stress Reduction. Dr. Cuneo says, "Human suffering is ubiquitous. The awareness that arises from learning to pay attention to one's present moment experience, without judgement, has the potential to relieve suffering and can benefit most everyone."   
Mindfulness meditation has been used to help relieve human suffering for millennia. MBSR makes mindfulness practice accessible to people with a broad range of backgrounds and affiliations. The Osher Center is making MBSR even more accessible now by moving it online to accommodate both COVID-related concerns and to reach those with limited mobility or access to transportation. The program began in 2000 with just one teacher and has grown steadily since then. Today, four instructors who teach around the world serve approximately 300 people a year through the Osher Center's MBSR offerings. The Osher Center has supported research on the impact of MBSR and the delivery of unique MBSR programs for students, faculty, dementia caregivers, pregnant women and their partners, youth, and the dying. 
MBSR is a form of complementary mind-body medicine that can accelerate the effect of other care. At a time when mindfulness practices are available in myriad forms, MBSR is different from an app or a one-off meditation session: it's a systematic way of teaching participants to pay attention to sensations, thoughts, and feelings with the supportive structure of a teacher, assignments, and a community of practitioners learning and healing together. The Osher Center's instructors maintain fidelity to the MBSR model—informed by neuroscience, psychology, and group dynamics—which has become the exemplar for mindfulness research. Over 6,000 research papers have been published on MBSR and its benefits for a variety of physiological and psychological issues. Research findings include not only decreased depression, pain, and distress, but also increased attention, concentration, performance, and quality of life.  
While MBSR's medical benefits can be significant, the course is presented as an educational opportunity or an exciting adventure—much more than a simple therapeutic intervention or tiresome chore. Cohorts are medically diverse, allowing participants to move outside of the narrative of their unique conditions. By widening participants' attention to all aspects of life rather than just illness, MBSR increases their capacity to pay attention to what is going right, rather than only what is going wrong in their lives. The community offers motivation and support, and reduces feelings of isolation (especially important for those with chronic illness or pain).  
The Osher Center's high-quality MBSR classes are followed by free, weekly online alumni sessions led by one of the instructors. This drop-in space supports alumni in applying mindfulness practice to daily life and in deepening their meditation practice with others who share the same foundational training. Learn more and sign-up for an upcoming Orientation and Introduction to Mindfulness here.