Valeria Galetto, PhD
Public Class Instructor, UCSF Osher Center for Integrative Health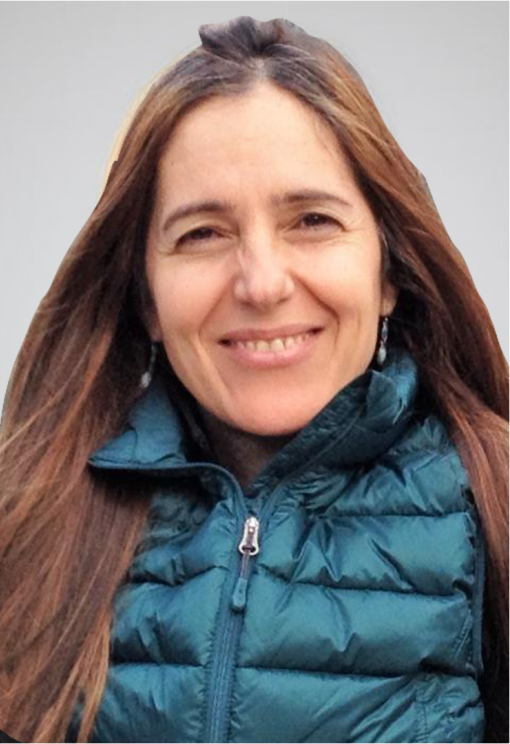 Bio
Public Classes Taught
Mindfulness-Based Stress Reduction in Spanish
Experience
Valeria Galetto has been practicing and studying insight meditation since 2012. She is a certified Mindfulness-Based Stress Reduction (MBSR) teacher (University of Massachusetts Medical School) and has been teaching the MBSR Program, both in English and Spanish, since 2016. She is a mindfulness instructor at the UCSF Comprehensive Cancer Center, where she teaches the 8-week Mindfulness-Based Cancer Recovery Program to cancer patients and their caregivers; an Adjunct Assistant Professor in the College of Nursing at Samuel Merritt University, where she teaches a 3-credit course on MBSR and the Neuroscience of Change; and a facilitating teacher at the Barre Center for Buddhist Studies, where she teaches the 9-week Satipatthana Meditation course.
In addition to teaching these programs, Valeria has developed and delivered a wide range of mindfulness-based courses and training programs, and has led silent meditation retreats, for universities, businesses, and non-profit organizations, both in the US and abroad. She is the founder and director of Samma Sati, an organization dedicated to the study, teaching, practice, and dissemination of mindfulness.  
Education and Training
University of Massachusetts Medical School, USA

Certified Mindfulness Based Stress Reduction Teacher

Stanford University School of Medicine, USA

Successful Aging Mini-Fellow

University of Wisconsin-Madison, USA

PhD in Development Studies

Universidad Iberoamericana, Mexico

MA in Social Anthropology

Universidad Nacional de Córdoba, Argentina

BA in Social Communication  
Personal Statement
Living a meaningful life often entails considering where we are and where we want to be. Mindfulness is a powerful practice that can bring clarity to these questions and show us the way to narrow the gap between those two places.