Stephanie Cheng, MD
Integrative Palliative Care Physician, Osher Center for Integrative Health
Associate Professor of Clinical Medicine, Department of Medicine, Division of Palliative Medicine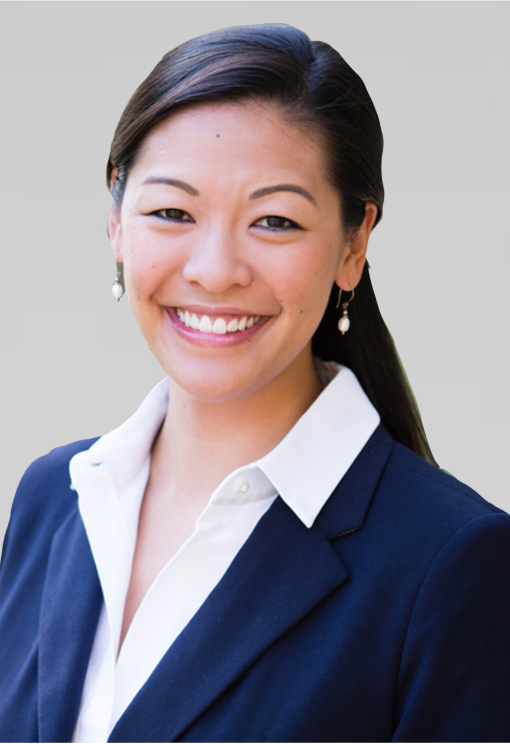 Group Medical Visits
Bio
Experience
Stephanie Cheng, MD is a palliative care physician with a longstanding commitment to integrative medicine. She currently works at the UCSF Helen Diller Family Comprehensive Cancer Center, providing supportive care for patients with cancer, as well as the Osher Center where she facilitates group medical visits (GMVs). Dr. Cheng has a special interest in holistic management of symptoms and improving quality of life through integrative approaches.    
Dr. Cheng co-created innovative GMVs pairing psycho-oncology and integrative palliative care for patients with advanced cancer. As a nature and forest therapy guide, she also pioneered a virtual forest therapy GMV program. She will be offering GMVs in the future focused on self-compassion, qigong, and narrative medicine.    
Dr. Cheng has a longstanding meditation practice and has completed trainings in chaplaincy (through the Sati Center for Buddhist Studies), mind-body medicine (through the Center for Mind Body Medicine), Awakening Joy (with meditation teacher James Baraz), and self-compassion (in progress through the Center for Mindful Self-Compassion). She also completed a two-year program focused on illness, aging, death, and compassionate action from a contemplative perspective through Spirit Rock Insight Meditation Center and the Metta Institute.
Dr. Cheng has a background in anthropology, earned her medical degree at Oregon Health & Science University, then completed a family medicine residency at Contra Costa Regional Medical Center, followed by a fellowship in hospice and palliative medicine, with an integrative medicine focus, at George Washington University. She is passionate about planetary health and serves as a faculty affiliate at the University of California Center for Climate, Health, and Equity. 
Education and Training
Hospice and Palliative Medicine Fellowship, George Washington University
Family Medicine Residency, UCSF-affiliated Contra Costa Regional Medical Center
MD, Oregon Health and Science University
BA, University of Notre Dame
Personal Statement and Approach
I am passionate about integrative medicine and palliative care because of the strong emphasis on truly person-centered care that honors each individual's dignity and unique journey. I care deeply about my patients and endeavor to maximize quality of life and wellbeing of mind, body, and spirit.
Publications