Leena Pandya, ND, BCB
T32 Postdoctoral Research Fellow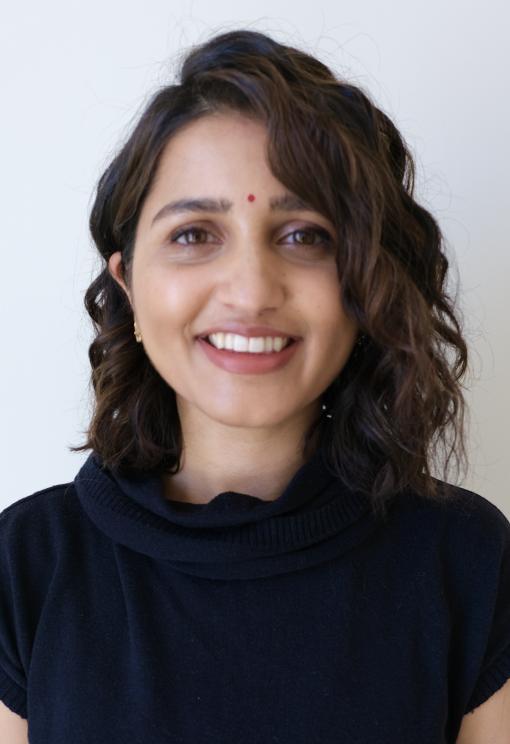 Bio
Research Interests  
Wearable device application in clinical and research settings
Botanical medicine and nutrient therapies
Lifestyle medicine for chronic conditions  
Experience and Current Work  
Dr. Leena Pandya is a naturopathic doctor with a primary research interest in non-pharmacological approaches for chronic conditions. As a healthcare practitioner utilizing a combination of botanical medicine, nutrient therapies, and behavioral/lifestyle interventions, Dr. Pandya is interested in the application of these modalities in disease treatment and management.    
Prior to her appointment at UCSF, Dr. Pandya practiced holistic, person-centered medicine at an integrative neurology clinic and outpatient primary care clinic. Her previous research activities focused on life satisfaction post-traumatic brain injury and the pharmacokinetics of a novel chemotherapy drug in female reproductive cancers. Since 2020, Dr. Pandya has been a member of the SEA Lab at UCSF where she has contributed to studies using wearable devices for both COVID prediction and whole-body hyperthermia treatment for depression.    
As a TRIM postdoctoral fellow, Dr. Pandya is working on the expansion of wearable device applications in clinical and research settings including lifestyle/behavioral modification, remote monitoring/early intervention, and mechanism studies for mind-body interventions.  
Education and Training  
Residency (AANMC-accredited), Integrative Medicine, San Francisco

Board Certification, Biofeedback Therapy, BCIA

ND, Doctor of Naturopathic Medicine, Bastyr University, Kenmore

BA, Neurobiology & Behavior, Cornell University  
Publications