Selena Chan, DO
Integrative Psychiatrist, UCSF Osher Center for Integrative Medicine
Health Sciences Clinical Instructor, UCSF School of Medicine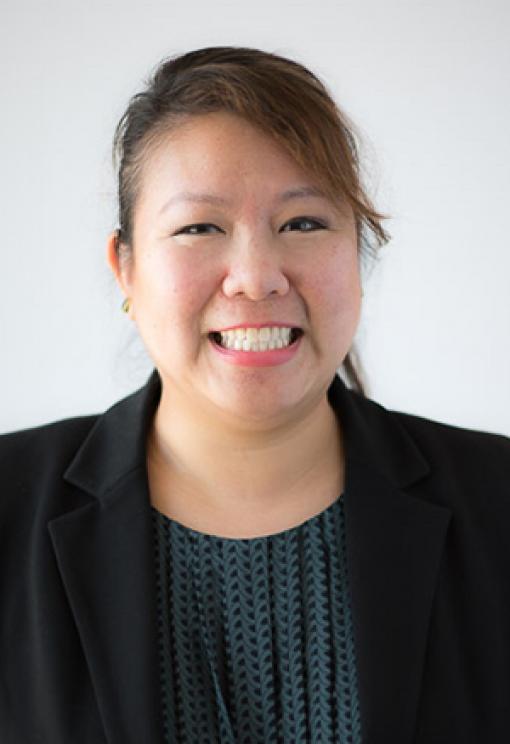 Clinical Specialties at the Osher Center
Bio
Experience 
Dr. Selena Chan is a board-certified psychiatrist with expertise in integrative psychiatry, an approach to care blending conventional medicine with evidence-informed complementary treatments to enhance well-being and self-awareness. She strongly believes in the collective power of working within a team of integrative health practitioners mutually invested in the wellbeing of patients, each other, and the community.
Dr. Chan is attentive to the multidimensional factors that influence disconnection or harmony of mind, body, and spirit. She specializes in:
Values-based psychotherapies, exploring what each patient finds uniquely challenging, healing, and meaningful
Biological and genetic testing with a comprehensive review of interactions between medications, supplements, herbal remedies, and foods
Expressive therapies affecting mind-body wellness, relaxation, and involving the five basic senses (vision, hearing, touch, smell, and taste)
Practical consideration of how healing modalities match each person's lifestyle, culture, and personal goals
For over a decade, Dr. Chan has served in professional roles in integrative medicine as a learner, educator, advocate, and clinician. As a specialist in Integrative Psychiatry, Dr. Chan has developed interprofessional courses, authored a textbook chapter, and presented at international conferences such as the American Psychiatric Association, Academy of Integrative Health and Medicine, and the International Congress on Integrative Medicine and Health. Dr. Chan currently serves on the Integrative Medicine Grand Rounds Committee and co-chaired the Osher Mini Medical School for the Public course, entitled, "Embracing Life Challenges: Finding Balance through Integrative Mental Health Care." 
Prior to medical school, Dr. Chan worked at the Center for Integrative Medicine at the University of Pittsburgh Medical Center, where she coordinated medical student rotations and researched the body's inherent healing potential. As a medical student, she was vice president of the Integrative Medicine Club and promoted interdisciplinary health care and clinician wellness. As an undergraduate, she served as an intern for the Center for Disease Control's Center for Healthy Aging; as liaison with the Integrative Health Interest Group; and as a pre-medical preventive medicine chair of the American Medical Student Association.
Education and Training
Clinical Fellowship, Integrative Medicine, UCSF
Psychiatry Residency, University of Hawaii
DO, Arizona College of Osteopathic Medicine
BS, Exercise Science, University of Pittsburgh
Personal Statement and Approach
Whether you are experiencing a stressful life transition, a medically complex or unexplained mind-body illness, a difficult relationship, a problematic health behavior, or simply need a space to reflect on overwhelming facets of daily life and better understand your sense of self, I invite you to see if I can be of help to you. At the heart of my clinical approach is an interactive, collaborative partnership, focused on exploring your perspective of health and illness and what is most important to you.
Publications