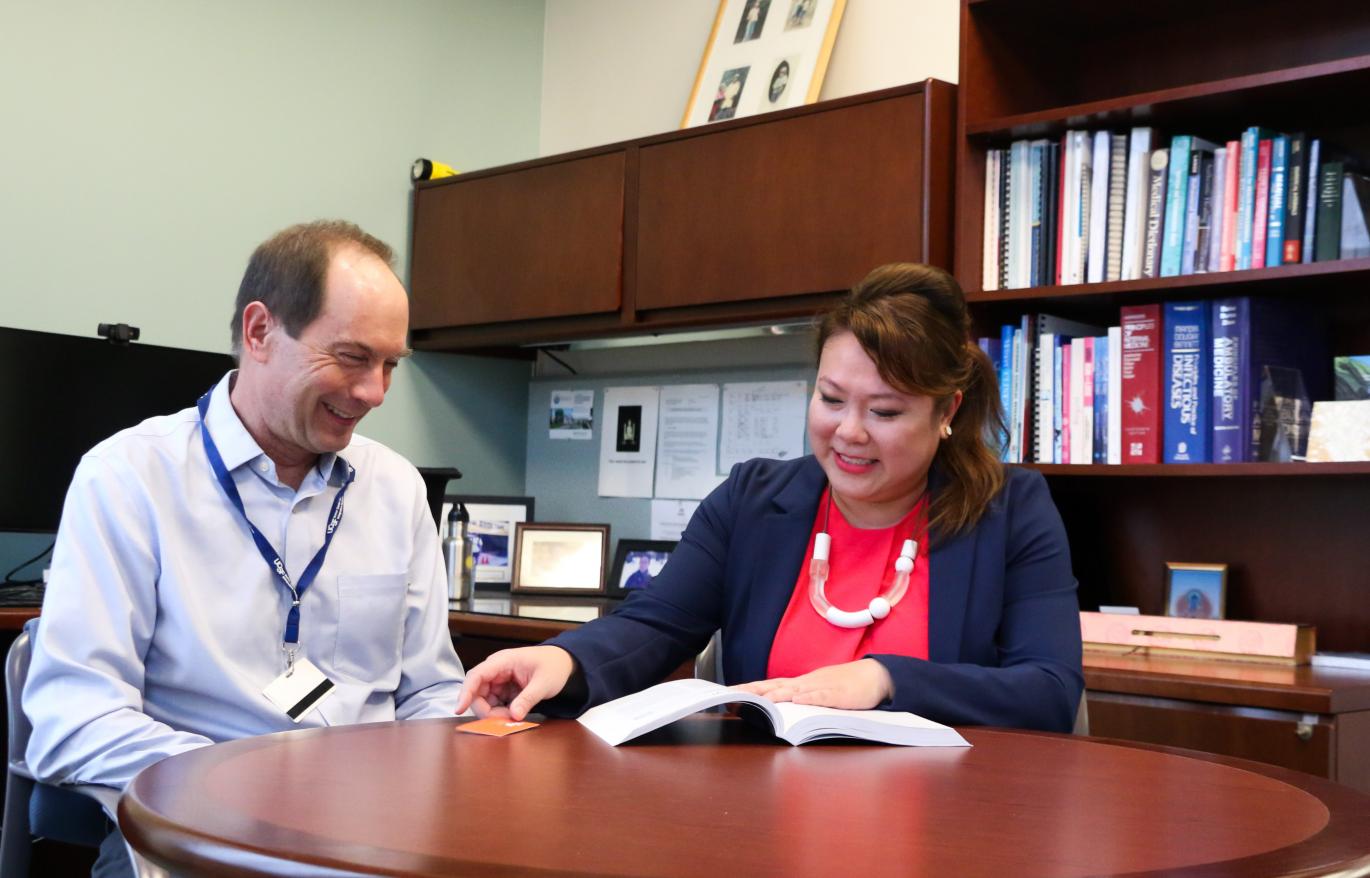 While she was a medical student, Selena Chan, DO, could not have predicted that she would one day write a chapter for a prominent textbook that she was required to study, Behavioral Medicine: A Guide for Clinical Practice. But in May 2018, when Dr. Chan was transitioning from a clinical fellow to a full-time integrative psychiatrist at the UCSF Osher Center, Rick Hecht, MD, approached her to co-write the "Integrative Medicine" chapter of the textbook. Over the last year and a half, the two reconceptualized the chapter, which was first included in the 2003 edition of the textbook. "It was a great pleasure to work with Dr. Chan on this, and collaborate with an excellent, recently trained clinician," Dr. Hecht says.
The inclusion of a chapter on integrative medicine marked a significant milestone in the progress towards providing healthcare professionals with a working understanding of diverse healing approaches to promote behavioral health. Osher Center members have written the first and each subsequent version of the chapter, reflecting the center's critical role as an amplifier of culture change.
The 2003 and 2007 versions were written by Ellen Hughes, MD, PhD, initial Acting Director of the Osher Center and first Director of Education, and Susan Folkman, PhD, first Director of the Osher Center. The 2014 version saw a title change from "Complementary and Alternative Medicine" to "Integrative Medicine," a terminological evolution that speaks to the bridging of conventional medicine and complementary therapies in a coordinated way. The authors of the 2014 edition, former OCIM faculty members Kevin Barrows, MD, and Tracy Ann Rydel, MD, noted, "The field of integrative medicine is rapidly evolving and becoming more mainstream."
For the 2019 edition, Drs. Chan and Hecht chose to focus on reviewing the established evidence base and clinical application of an array of therapies for mind-body health. Dr. Hecht noted, "There has been significant research on integrative health approaches to behavioral medicine in the past five years…. It was exciting to incorporate these advances in the chapter." Dr. Chan reflects on "how far we have come over the last two decades…. Some therapies are no longer considered alternative, but closer to mainstream conventional care." The UCSF Osher Center faculty's authorship of the "Integrative Medicine" chapter of Behavioral Medicine represents the culmination of the efforts of our center and our partners over the last two decades.