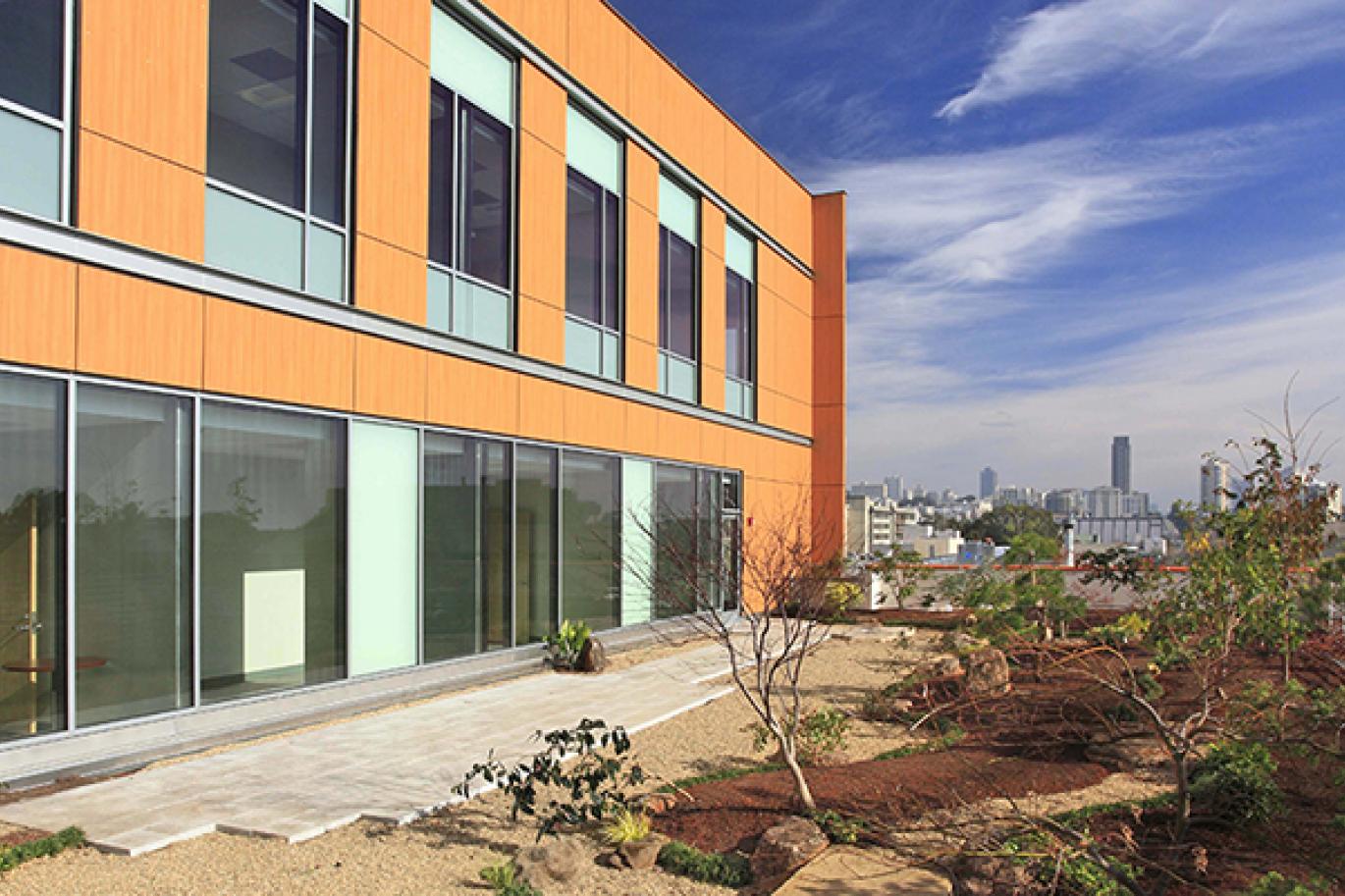 A research team from the UCSF Osher Center for Integrative Medicine has been approved for a $2,780,075 funding award by the Patient-Centered Outcomes Research Institute (PCORI) to study Nonpharmacologic Approaches to Relieve Pain and Symptom Distress among Diverse Hospitalized Cancer Patients. Dr. Maria Chao, the Associate Director of Research and Associate Director for Health Equity and Diversity at the UCSF Osher Center, will lead the research.
This proposal is designed to improve pain management for patients with cancer by testing how combining medications and non-drug treatments can: (1) maximize effectiveness, (2) minimize harms, and (3) align with patients' preferences. The study will enroll 480 patients with cancer during their hospital stay at UCSF Parnassus Hospital or Zuckerberg San Francisco General. All study participants will receive usual pain medications. In addition, participants will be randomly assigned to receive acupuncture and pain counseling, alone and in combination.
The project team will test the effects of these non-drug approaches to pain management on patient-centered outcomes including pain intensity, health-related quality of life (i.e., physical, emotional, and social well-being), amount of medications used, and negative side effects (e.g., sedation, respiratory depression, nausea and vomiting, and constipation). The team will also interview patients, caregivers, and providers about beliefs, attitudes, and perspectives on symptom management, including unmet needs and barriers to improving care.  The project team's research addresses the patient question: "How can I get the most pain relief with the fewest side effects?"
"Undertreated pain remains a pressing and burdensome challenge for millions of cancer patients. Acupuncture and pain counseling have the potential to broaden treatment options beyond usual pain medications and to improve hospital-based pain management for diverse patient populations," said Dr. Chao, Principal Investigator. "Our team includes patients, caregivers, hospital administrators, and inter-professional providers to ensure that our study is meaningful to key stakeholders. We are excited to have support from PCORI to conduct this study at two sites: an academic hospital and an urban safety net hospital serving racially, linguistically, and economically diverse patients. Our study is part of an important shift towards evaluating integrative health approaches to improve care for diverse, vulnerable populations."
"This project was selected for PCORI funding not only for its scientific merit and commitment to engaging patients and other stakeholders, but also for its potential to fill an important gap in our health knowledge and give people information to help them weigh the effectiveness of their care options," said PCORI Executive Director Joe Selby, MD, MPH. "We look forward to following the study's progress and working with the UCSF Osher Center for Integrative Medicine to share the results."
Dr. Chao's study was selected for PCORI funding through a highly competitive review process in which patients, clinicians and other stakeholders joined clinical scientists to evaluate the proposals. Applications were assessed for scientific merit, how well they will engage patients and other stakeholders and their methodological rigor among other criteria.
Dr. Chao's award has been approved pending completion of a business and programmatic review by PCORI staff and issuance of a formal award contract.
PCORI is an independent, nonprofit organization authorized by Congress in 2010. Its mission is to fund research that will provide patients, their caregivers and clinicians with the evidence-based information needed to make better-informed healthcare decisions. For more information about PCORI's funding, visit www.pcori.org.