Osher Center faculty, practitioners, and trainees participated in this year's Integrative Medicine for the Underserved (IM4US) Conference. The Osher Center has had close ties to IM4US since its inception, including with IM4US co-founder, Rick McKinney, MD and current president, Priscilla Abercrombie, RN, NP, PhD, both former Osher Center faculty members. This year we further acknowledged our shared values by serving as the education sponsor for the annual meeting. Approximately 300 people gathered to develop their ability to care for underserved people and to explore this year's theme of providers' self-care in a field that is often under-resourced and increasingly fast-paced.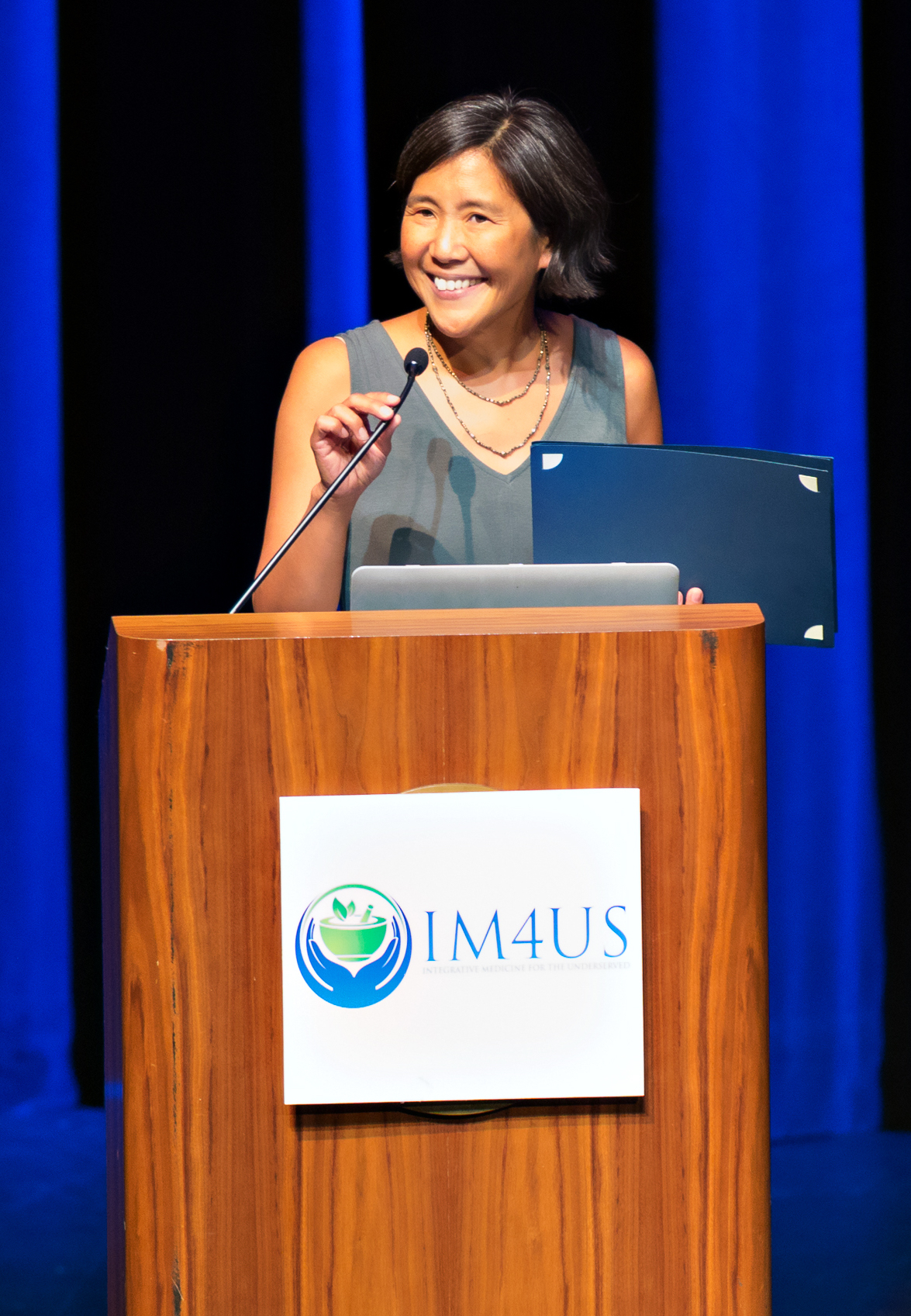 Maria Chao, DrPH, Associate Director for Health Equity and Diversity, as well as Associate Director of Research at the Osher Center, has been involved in IM4US since attending its first conference in 2011. She reflects on how IM4US has grown from a small group of integrative medicine professionals concerned with issues of access to integrative healthcare into a full-fledged movement: "to come from this place of 'am I the only one who is trying to do this work' as a doctoral student 20 years ago to this point of having so many colleagues who share this interest is really inspiring."
At this year's conference, Dr. Chao was a member of a panel that addressed "The Status of Innovation in Group-Delivered Services." Topics included group models of care, insurance issues, and conducting research and evaluation for group visits. The session was followed by a discussion of "Group Medical Visits in the Safety-Net: Collaborating to Set a Research Agenda," co-led led by Osher Center postdoctoral research fellow Ariana Thompson-Lastad, PhD. Reflecting on the discussion, Dr. Thompson-Lastad says, "it is really inspiring to see the huge range of things people are able to do in the clinic setting with few resources." She looked at the session as an opportunity to bridge academic integrative medicine research with community-based integrative medicine efforts.
Dr. Chao is looking forward to the tenth annual IM4US conference in 2020. "Hosting the conference in Milwaukee for the first time will be a great forum for us to continue expanding the types of conversations we're having and who we are having them with."