Laughter Yoga
Online Class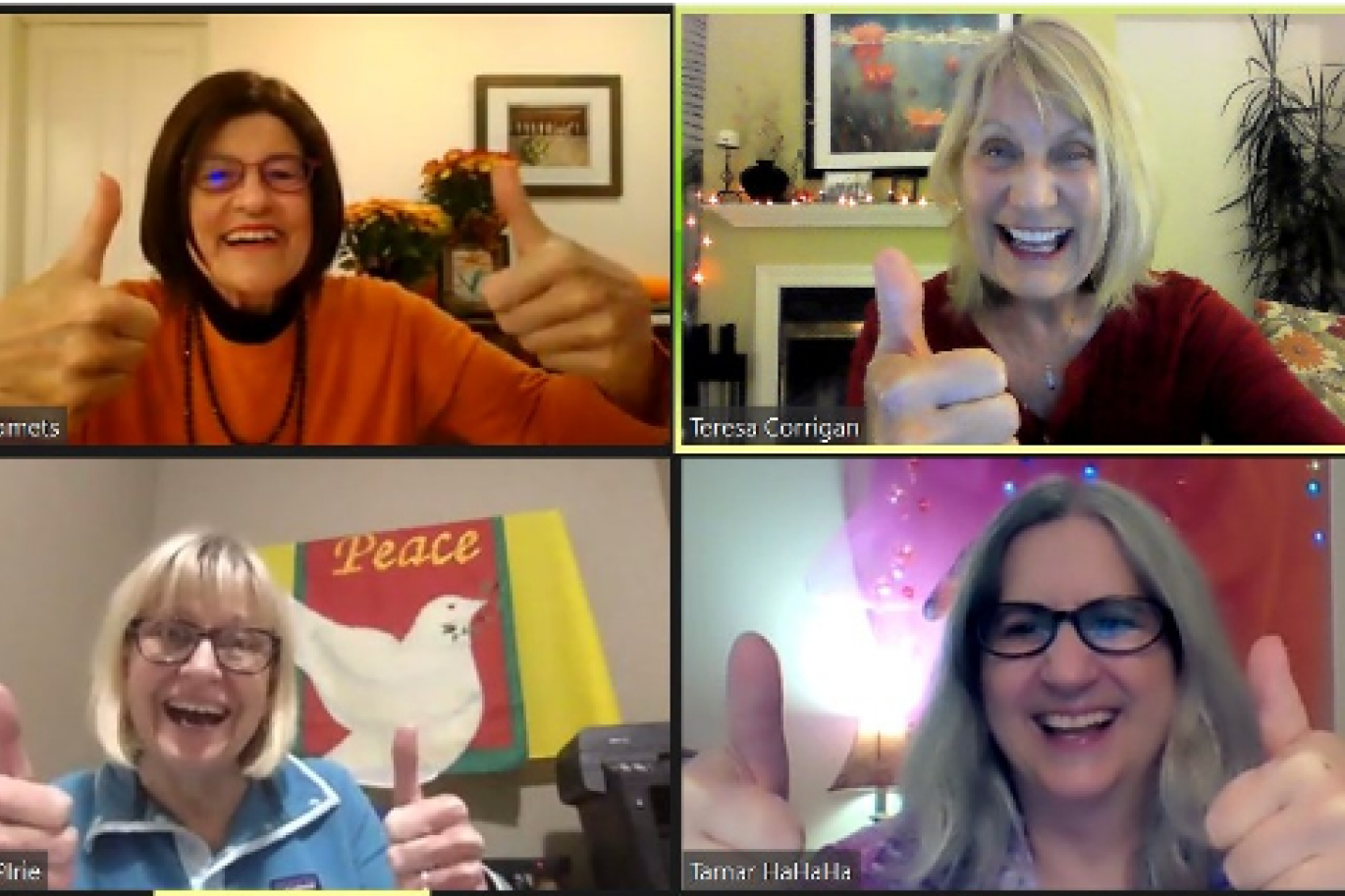 Laughter is contagious and has a powerful and immediate effect on our mind, body, and spirit. Our bodies can't tell the difference between real or simulated laughter. This class involves deep breathing, stretching, clapping, and laughter exercises. 
The class meets every Thursday. On the last class of the month, silent meditation is included in addition to Laughter Yoga. Laughter exercises warm up the mind-body and silent meditation helps facilitate a gentle deepening of mindful awareness.
Our laughter exercises in this class can:
Increase blood flow and oxygen to all the major organs
Enhance endorphin levels which make us feel uplifted and reduce pain
Stimulate immune, digestive, and cardiac systems
Reduce stress levels
Relax, strengthen, and lengthen the muscles with stretching
Help create a laughing community and be fun!
Watch the video of one of our classes.
Fee: Free, Sponsored by the UCSF Osher Center for Integrative Health
Location: Online
Registration: Drop-in; Click here to register online as you join the class

Contact: o[email protected] or call (415) 353-7718
Should you need accommodation in order to apply to or participate in a program offered by the Osher Center, please contact o[email protected] or (415) 353-7718
Quote from past participant:
"Joined my first laughing yoga/laughing meditation class yesterday at Mount Zion campus out of curiosity. After a whole hour of purely laughing for the sake of laughing with others who were doing just the same, I felt like crying. Such beautiful camaraderie … Namaste."
Learn more about laughter yoga at the Laughter Yoga University website and in this article from the Taipei Times, "Laughter yoga helping the sick"
Laugh along with this Laughter Yoga Webinar taught by Teresa Corrigan, MA, RN, sponsored by UCSF Fitness: 
Instructors