Kazuyo Shimokawabe
Public Class Instructor, UCSF Osher Center for Integrative Health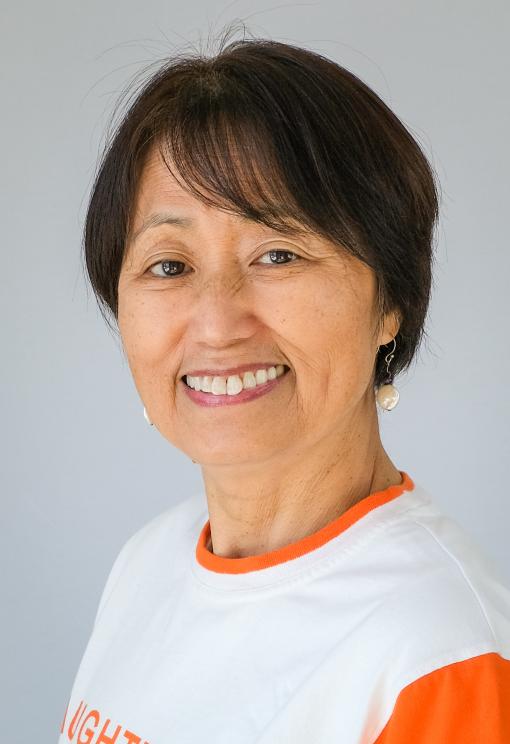 Bio
Public Classes Taught
Laughter Yoga
Experience
Kazuyo Shimokawabe has been teaching laughter yoga at the Osher Center since 2017 and assists in the laughter yoga leader training that is taught twice a year by Teresa Corrigan. She offers workshops and trainings in a variety of educational settings, including Movable Ink, Kaiser Mission Bay, Park Branch library, JCCSF Brain Fitness Forum, and Healings in Motion. 
Ms. Shimokawabe is a holistic and integrative health coach. In 2014, she tapped into the power of laughter yoga. She finds that it surpasses many other therapeutic practices because laughter is innate and universal, bypasses the intellectual system and cognitive thought process, brings practitioners into the "here and now" moment, and helps release blocked energies and pent-up emotions. 
Education and Training
Certified Holistic Health Coach Training, Institute for Integrative Nutrition
Professional Health Coach Training, Hilton Johnson 
Certified META-Health Practitioner Training, META Health University
Certified Raw Foods Chef Level 1 Training, Pure Joy Culinary Academy
Certified Living Foods Educator Training, Living Foods Institute
Raw Foods Teacher Training, Alissa Cohen Raw Foods Teacher Training 
Certified Laughter Yoga Leader Training, Laughter Yoga University
Ongoing Lifestyle Prescriptions Health Coach Training, Lifestyle Prescriptions University
Personal Statement and Approach
I am honored to teach laughter yoga at the UCSF Osher Center and many other venues. Participants leave class saying things like, "It was amazing." "I feel like I did a cardio exercise." "I feel so good!" This is the heart of laughter yoga exercise — you get energized and relaxed at the same time. I am in total alignment with the saying, "laughter is the best medicine." Join me in class!