Carter Lebares, MD, FACS
Affiliated Faculty, UCSF Osher Center for Integrative Health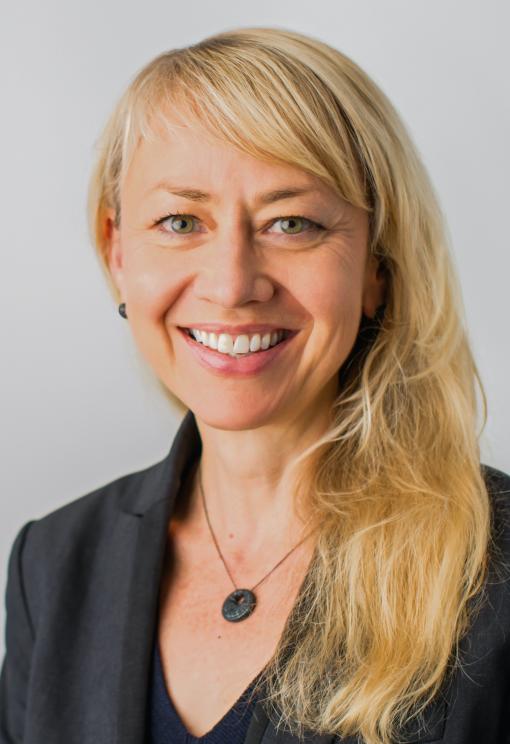 Bio
Research Interests 
Mindfulness-based interventions (MBI) tailored to surgeons
MBI use to enhance physician resilience and performance
MBI use in graduate and undergraduate medical education
Tailored MBIs to address health disparities in surgery
Experience 
Since December 2015, Dr. Lebares has been faculty in the UCSF Department of Surgery. She is a clinically active minimally-invasive, robotic and emergency general surgeon and teaches surgical residents. Dr. Lebares developed a tailored MBI for surgeons called Enhanced Stress Resilience Training (ESRT) which has been tested in two randomized clinical trials. Publications demonstrate feasibility, changes in functional neuroimaging substrates, and benefits to cognition, burnout, and pro-inflammatory gene expression. ESRT is now mandatory educational curriculum for General Surgery and Obstetrics-Gynecology at UCSF. Dr. Lebares has successfully disseminated ESRT to five other academic surgical training programs, nationally and overseas, and is currently working with ten additional programs to continue this process. She recently partnered with the Learning Communities Institute Collaborative which represents 50 US medical schools that want to deliver and study ESRT for medical students beginning in 2021.
Affiliation with the Osher Center and Integrative Medicine
Integrative medicine in the form of mind-body/contemplative practices is at the heart of Dr. Lebares' work as a researcher and clinician.
Education and Training
BS, Biochemistry, University of Minnesota
MD, University of Minnesota
Surgical Residency and Chief Resident, UCSF
Advanced Fellowship Training, University Strasbourg and IRCAD Institute, France
Doctorate in Healthcare Professions Education, UCSF and University Utrecht (on-going)
Personal Statement
Surgery requires unbelievable sacrifice and dedication to practice well. What makes this worthwhile to me is the repeated opportunity to care for strangers as I would my own family, thereby restoring health in them and the belief in human-kindness for both of us.
Publications
View publications on UCSF Profiles.