Miria Toveg, MS, LAc
Acupuncturist, UCSF Osher Center for Integrative Health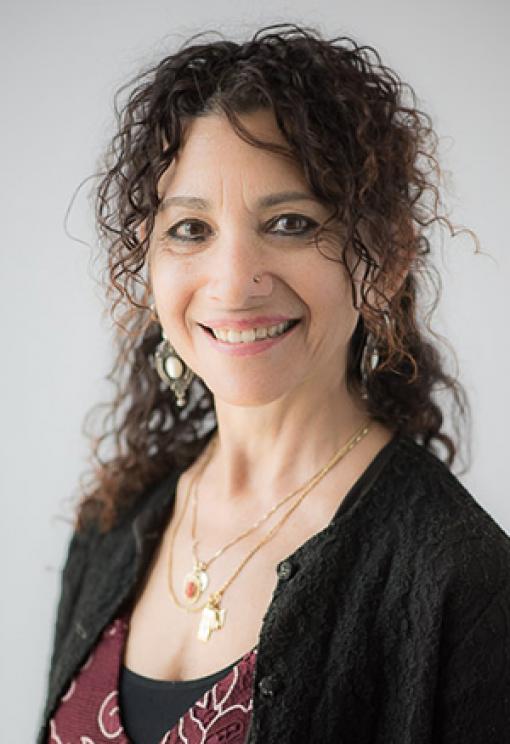 Clinical Specialties at the Osher Center
Bio
Experience
Miria Toveg, MS, LAc, has been practicing traditional Chinese medicine since 1993 and has been at the Osher Center since 2006. She works with acupuncture as well as Chinese herbal medicine, dietary therapies and supplements, and integrative health counseling.
She has 30 years of experience working in women's health, including reproductive health, fertility, pregnancy, and birthing, and also has extensive experience working with:
Chronic internal medicine conditions
All stages of cancer support for both men and women
Chronic pain management
Stress reduction
Insomnia
Post-traumatic stress disorder
Digestive issues
With over 25 years of yoga experience, she also has extensive knowledge and expertise in helping those with back injuries. In addition to her training in acupuncture and oriental medicine, she has also studied bodywork, somatic breath work, guided imagery, and other healing arts.
In addition to her work at the Osher Center's clinic, Ms. Toveg also provides care at the UCSF Mission Bay campus in the outpatient Integrated Pediatric Pain Clinic, as well as for inpatient oncology and pediatric patients.
She is also actively involved with Osher Center research, serving as one of the lead acupuncturists for major studies researching the effects of acupuncture treatments on inpatient oncology patients.
She also works at the Lotus Center, an integrative health clinic that she co-founded in 1995. She served as a volunteer acupuncturist at the Charlotte Maxwell Complementary Clinic for over 10 years, and worked at San Francisco Women's Prison, providing treatment for incarcerated women who were in addiction recovery.
Ms. Toveg is a first generation American.  She grew up surrounded by Egyptian and other healing traditions. This has given her a unique sensitivity and awareness of cultural differences to better serve diverse patient communities.
Education and Training
MS, Traditional Chinese Medicine, San Francisco College of Acupuncture
BA, General Biology, San Francisco State University
Personal Statement and Approach
My approach is to be in a health care partnership with my clients, where I support them to make their best decisions by providing my holistic knowledge and expertise. My hope is that by providing holistic options, I can help my clients develop a deeper understanding of their health needs and how to meet them. With the combination of a deeper understanding and trusting partnership we are able to create a plan to achieve optimal health.