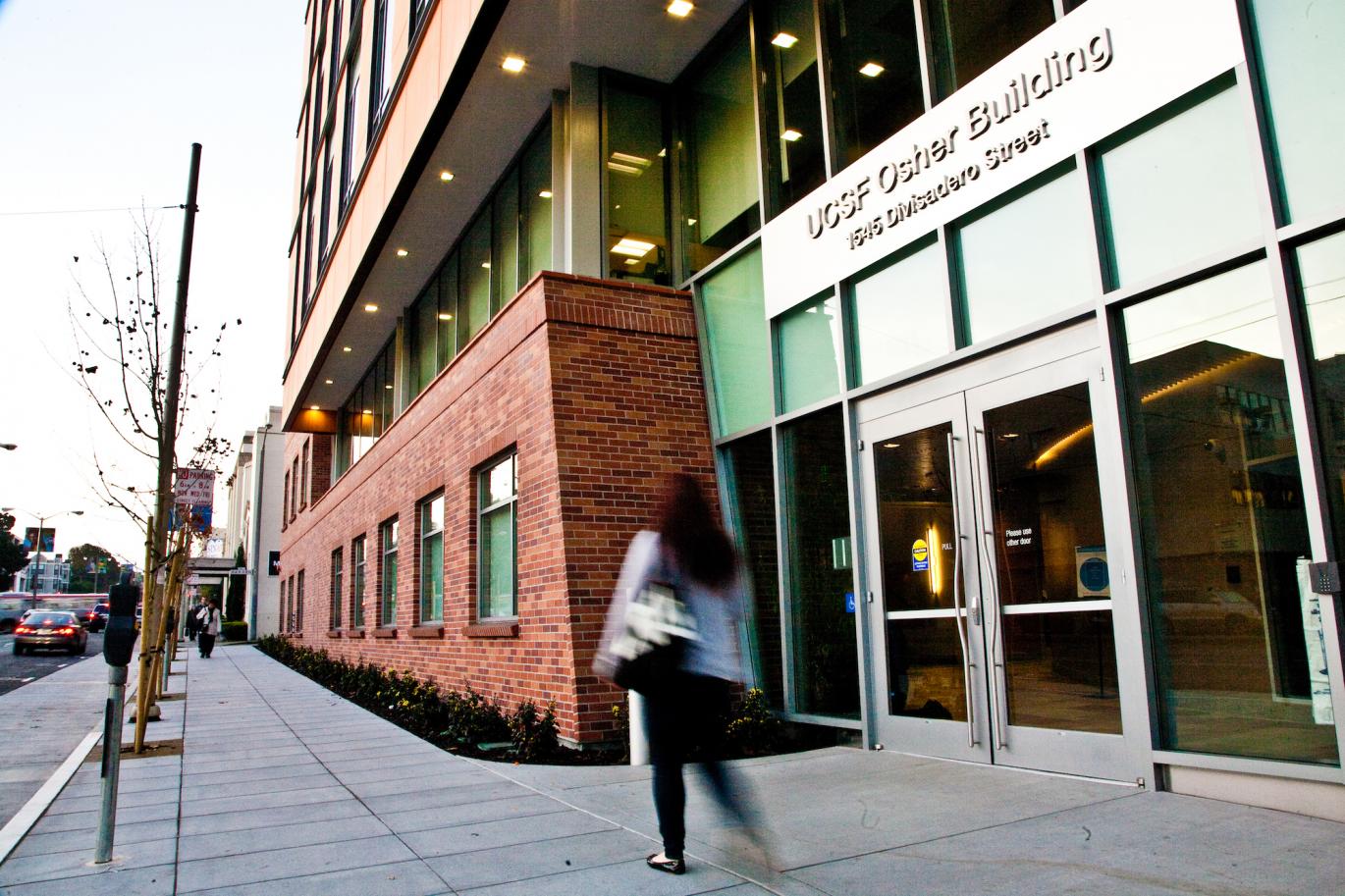 The Osher Center announces the launch of a new NIH-funded program for predoctoral students, the Integrative Health Equity and Applied Research (IHEAR) Summer Training Program. This program creates an accessible, early career pathway for developing researchers to learn about integrative health equity, an emerging field focused on applying integrative approaches to improving health among underserved and vulnerable populations.   
Maria Chao, DrPH, co-director of IHEAR, associate director of research and associate director for health equity and diversity at the Osher Center, explains the gaps that IHEAR seeks to fill: "Part of our mission at the UCSF Osher Center is to address health disparities and ensure optimal health for all. There are critical gaps in advancing this work. For one, research is needed on integrative approaches and health outcomes among vulnerable and underserved populations. We also need to test models to improve access to integrative medicine in under-resourced settings. We developed the IHEAR summer program to provide foundational training to address some of these gaps." Whereas established integrative medicine researchers today may not have been exposed to health equity concepts over the course of their training, this program will prepare emerging researchers to incorporate this framework at the onset of their careers.  
Shelley Adler, PhD, co-director of IHEAR and director of the Osher Center, emphasizes that "it is critical to expand the scope of integrative medicine services and the best way to do that is with evidence that comes from the experiences of a broad range of people." At least 50% of fellows will be from backgrounds that are underrepresented in medicine. Additionally, trainee cohorts will be interprofessional, bringing students together from fields such as medicine, nursing, pharmacy, and acupuncture. Dr. Adler reflects, "An important way to impact persistent and increasing health and healthcare disparities is to build the capacity and diversity of the research workforce. We know from studying successful team functioning that people from diverse backgrounds can provide ideas from distinct perspectives, thus inspiring creativity and promoting higher performing collaborations. We need highly trained, diverse researchers to take on the challenge of eliminating health inequities." 
IHEAR creates an onramp to research careers, both for those who will go on to specialize in integrative health equity and those who will bring an integrative health equity lens to research in other fields. The program includes seminars taught by experts in their fields and hands-on research experience through placements in existing Osher Center research teams through which students will apply their learning in real time.  
Click here to learn more about the Integrative Health Equity and Applied Research (IHEAR) Summer Training Program. Applications are due March 1, 2021.