Guided Imagery and Meditation Resources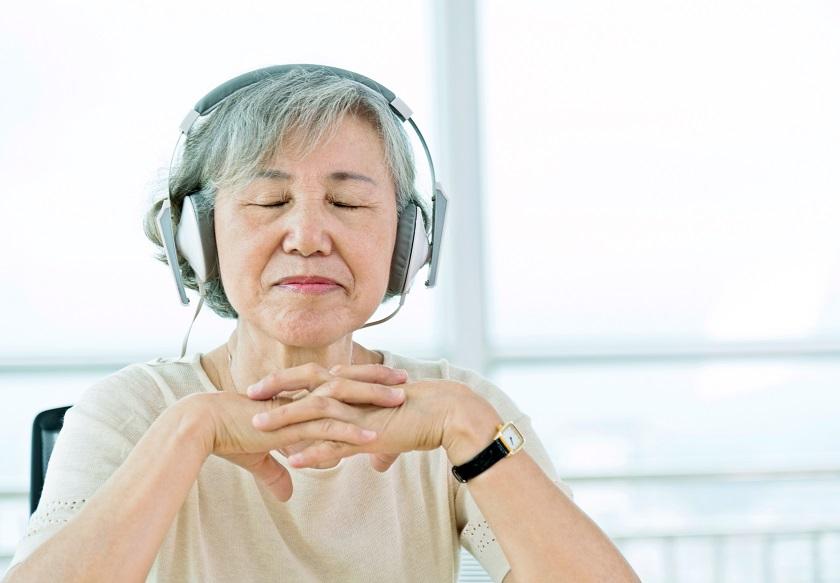 Guided imagery uses spoken word to engage patients in active imagination and sensory exercises designed to produce a relaxation state. It can be delivered via audio recordings, such as found in the links below, or individualized with a practitioner. 
Guided imagery has been widely studied as a symptom management tool, and has been found to be useful for many people. It is safe and easy to use. 
There is good evidence for effectiveness in improving surgical outcomes and recovery, relaxation, anxiety, pain, cancer and cancer treatment-related symptoms, sleep, and addiction. 
We welcome your use of the following recordings for health promotion and personal empowerment. Please discuss any questions you may have with your healthcare providers or contact the Osher Center. If you are interested in an individualized guided imagery session, please contact the Osher Center Clinic to schedule at 415-353-7720.
 
Guided Imagery and Meditation Audio Recordings
Selected recordings for health promotion and personal empowerment are available for streaming.
Selected References:
Bardia A, Barton DL, Prokop LJ, Bauer BA, Moynihan TJ. Efficacy of complementary and alternative medicine therapies in relieving cancer pain: a systematic review. J Clin Oncol. 2006;24(34):5457. 
Charalambous  A  et al. Guided imagery and progressive muscle relaxation as a cluster of symptoms management intervention in patients receiving chemotherapy: a randomized control trial. PLoS One. 2016 Jun 24;11(6):e0156911. 
Giacobbi PR, Jr., Stabler ME, Stewart J, Jaeschke AM, Siebert JL, Kelley GA. Guided imagery for arthritis and other rheumatic diseases: a systematic review of randomized controlled trials. Pain Manag Nurs. 2015;16(5):792-803.
Jacobson AF, Umberger WA, Palmieri PA, et al. Guided imagery for total knee replacement: a randomized, placebo-controlled pilot study. J Altern Complement Med. 2016;22(7):563-575.
Kekecs Z, Nagy T, Varga K. The effectiveness of suggestive techniques in reducing postoperative side effects: a meta-analysis of randomized controlled trials. Anesth Analg. 2014;119(6):1407- 1419. 262.
Koplin  G  et al. Effects of psychological interventions and patients' affect on short-term quality of life in patients undergoing colorectal surgery. Cancer Med. 2016 Jul;5(7):1502–9. 
Lee R. Guided imagery as supportive therapy in cancer treatment. Alternative Medicine. 1999;2:61. 
Menzies  V  et al. Effects of guided imagery on biobehavioral factors in women with fibromyalgia. J Behav Med. 2014 Feb;37(1):70–80. 
Onieva-Zafra  MD  et al. Effectiveness of guided imagery relaxation on levels of pain and depression in patients diagnosed with fibromyalgia. Holist Nurs Pract. 2015 Jan–Feb;29(1):13–21. 
Roffe L, Schmidt K, Ernst E . A systematic review of guided imagery as an adjuvant cancer therapy. Psychooncology. 2005;14(8):607. 
Rosendahl J, Koranyi S, Jacob D, Zech N, Hansen E. Efficacy of therapeutic suggestions under general anesthesia: a systematic review and meta-analysis of randomized controlled trials. BMC Anesthesiol. 2016;16(1):125. 263.
Sloman R, Brown P, Aldana E, Chee E. The use of relaxation for the promotion of comfort and pain relief in persons with advanced cancer. Contemp Nurse. 1994;3(1):6. 
Syrjala KL, Donaldson GW, Davis MW, Kippes ME, Carr JE Relaxation and imagery and cognitive-behavioral training reduce pain during cancer treatment: a controlled clinical trial. Pain. 1995;63(2):189. 
Zech N, Hansen E, Bernardy K, Hauser W. Efficacy, acceptability and safety of guided imagery/hypnosis in fibromyalgia - a systematic review and meta-analysis of randomized controlled trials. Eur J Pain. 2017;21(2):217-227.