Advanced Training in Hospital-Based Massage Therapy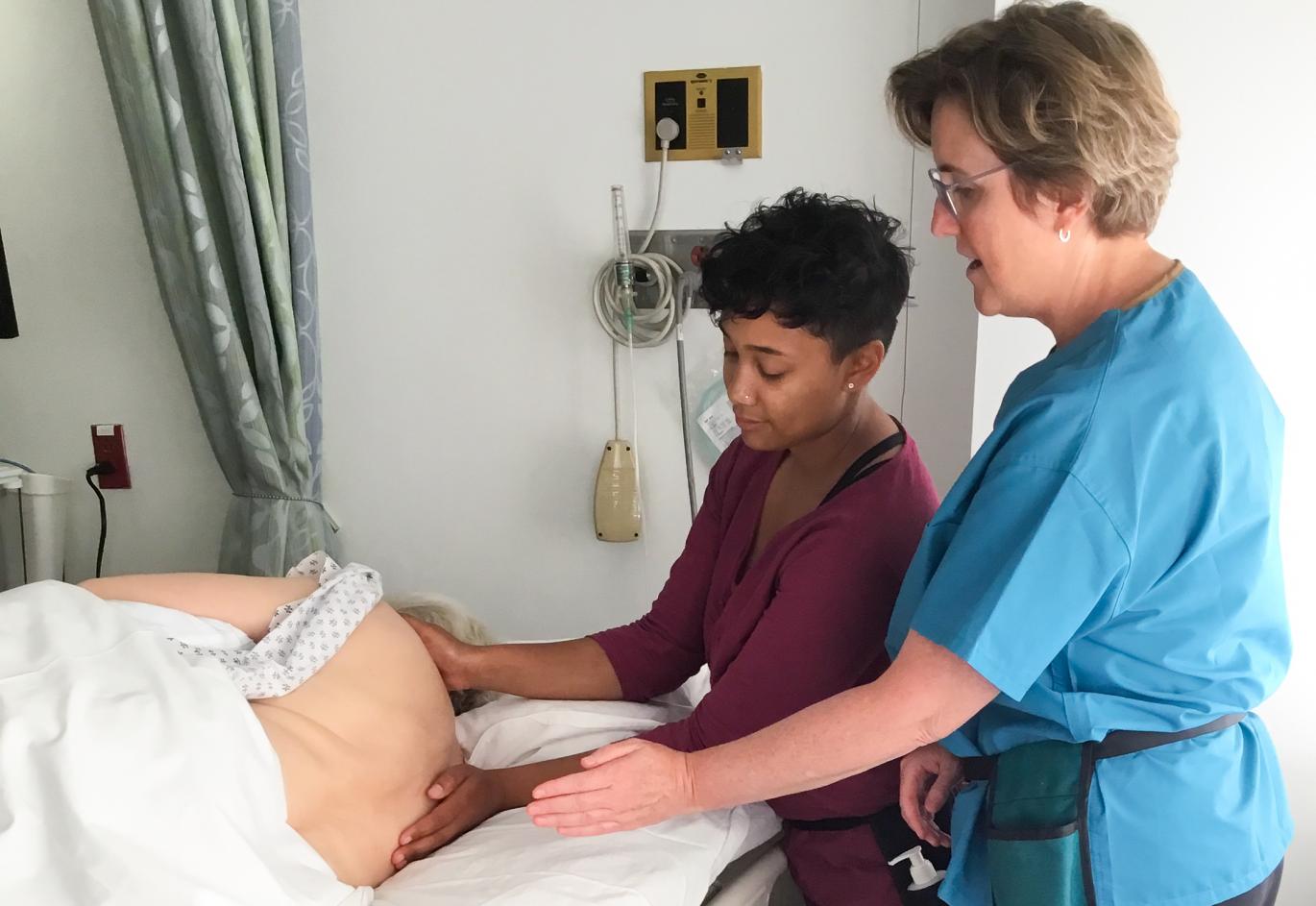 The UCSF Osher Center Advanced Training in Hospital-Based Massage Therapy Program offers experienced massage therapists a year-long opportunity for hospital-based education and clinical experience. For information on hospital-based massage therapy, visit the Massage Therapy Foundation website. 
The program is distinguished by:
Medical complexity of patients
Variety of medical center settings, including in-patient and out-patient clinics
Integration into healthcare teams
Clinical supervision and peer support
Research participation and skills development
Certificates in hospital-based oncology, neurology, pediatrics, and palliative massage therapy
Outcomes:
Preparation for employment in acute care settings, including hospitals, rehabilitation centers, skilled nursing facilities, and hospice
Skills and experience to work safely and effectively with medically complex clients/patients
Research participation and publication opportunities
Skills to develop new manual therapy services for hospitals, clinics, and other healthcare settings
Structure: 11 hours/week commitment.
50% - Direct patient care 
30% - Didactic
10% - Supervision
10% - Research
Stipend: Trainees will earn a stipend for clinical hours up to $4,000.
Tuition: $8,400. Significant scholarship support is available for qualified applicants. 
Eligibility: 
California State Certification in Massage Therapy or board certification by the National Certification Board of Therapeutic Massage and Bodywork
Three years of at least half-time experience as a massage therapist or equivalent medical experience 
Ability to process complex instructions required
Familiarity with research preferred
Contributions to community considered and preferred
Instructor