Laughter Yoga and Meditation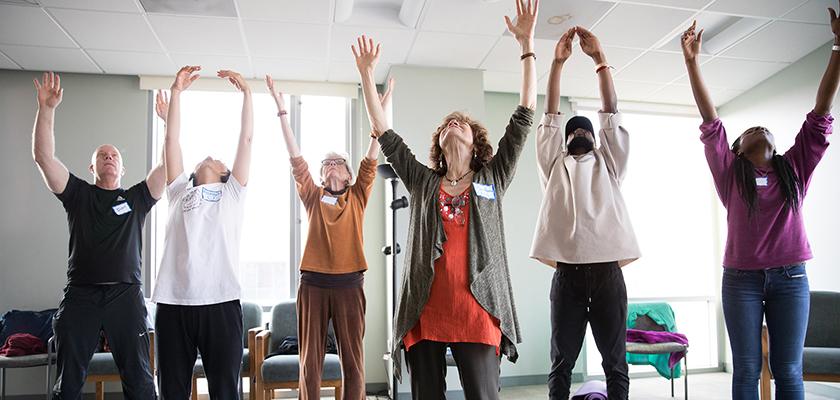 In these classes, we will begin with laughter exercises that warm up the mind-body and help generate mind-quieting. After the laughing exercises, we will shift our focus to silent meditation, which will help facilitate a gentle deepening of mindful awareness.

Fee: Free, Sponsored by the UCSF Osher Center for Integrative Medicine Clinic
Location: 1545 Divisadero Street, San Francisco

Registration: Drop in; no pre-registration needed.

Contact: Email us or call (415) 353-7718.

Should you need accommodation in order to apply to or participate in a program offered by the Osher Center, please contact the Osher Clinic education coordinator at [email protected] or (415) 353-7718.
Instructor