Nancy Bardacke, MA, RN, CNM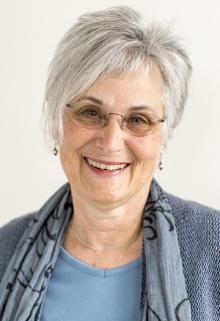 Public Class Instructor, UCSF Osher Center for Integrative Medicine
Assistant Clinical Professor, Family Health Care Nursing: Nurse-Midwifery Program, UCSF School of Nursing
Bio
Public Classes Taught
The Mind in Labor 
Mindfulness-Based Childbirth and Parenting Training for Health Professionals
Experience
Nancy Bardacke, a certifiednurse-midwife, mindfulness teacher, and originator of the Mindfulness-Based Childbirth and Parenting (MBCP) program, has been assisting birthing families for more than four decades.  
A meditation practitioner since the 1980s, she began her professional training to teach mindfulness skills in a secular context in 1994 with Dr. Jon Kabat-Zinn, founder of the Mindfulness-Based Stress Reduction (MBSR) program. In 1998, she began adapting the MBSR program to meet the needs of expectant women and their partners, creating the Mindfulness-Based Childbirth and Parenting program. Her book, "Mindful Birthing: Training the Mind, Body and Heart for Childbirth and Beyond,"which received the 2014 Book of the Year Award from the American College of Nurse-Midwives, has been translated into Chinese, German, French, Turkish, and Romanian.
A major focus of Ms. Bardacke's work is training healthcare professionals in the United States and abroad to teach the MBCP program. She also collaborates with Larissa Duncan, PhD, an associate professor of human development and family studies in the School of Human Ecology at the University of Wisconsin-Madison, and other research colleagues worldwide to investigate the short and long-term impact of the MBCP program on expectant parents and their babies.
Education and Training
Registered Nursing Degree, UCSF
Nurse-Midwife Certification, UCSF
Public Health Nursing Certification, UCSF
BS, Nursing, UCSF
MA, Anthropology, UC Berkeley
BA, Anthropology, UC Berkeley
Personal Statement and Approach
Teaching mindfulness skills to expectant parents at this profoundly transformative time in their lives goes well beyond anything I could have imagined; it's both deeply gratifying and amazingly joyful!
Publications