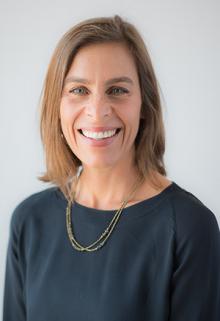 Integrative Women's Health Physician, UCSF Osher Center for Integrative Medicine
Associate Director of Mindfulness Services, UCSF Osher Center for Integrative Medicine
Public Class Instructor, UCSF Osher Center for Integrative Medicine
Assistant Professor, Department of Obstetrics, Gynecology and Reproductive Services
Bio
Clinical Specialties at the Osher Center
Integrative women's health
Public Classes Taught
Mindfulness-Based Childbirth and Parenting
Experience 
Dr. Judith Cuneo creates individualized treatment plans using nutrition, lifestyle interventions, mind-body applications, botanical medicine and other integrative medicine modalities that safely integrate complementary and alternative approaches with conventional care.
She has expertise in treating patients with endometriosis, painful bladder syndrome, dysmenorrhea, and other chronic pelvic-pain disorders, and she is the integrative medicine consultant for the UCSF Endometriosis Center. 
Dr. Cuneo is a fellow of the American Congress of Obstetricians and Gynecologists and certified by the American Board of Obstetrics and Gynecology.
Education and Training
Bravewell Fellowship, The Bravewell Collaborative
Fellowship in Integrative Medicine, University of Arizona, Arizona Center for Integrative Medicine
Obstetrics and Gynecology Residency, UC Davis Medical Center
MD, Tulane University School of Medicine
BA, Oberlin College
Publications