Priya Jain, MD
Integrative Pediatrician, UCSF Osher Center for Integrative Health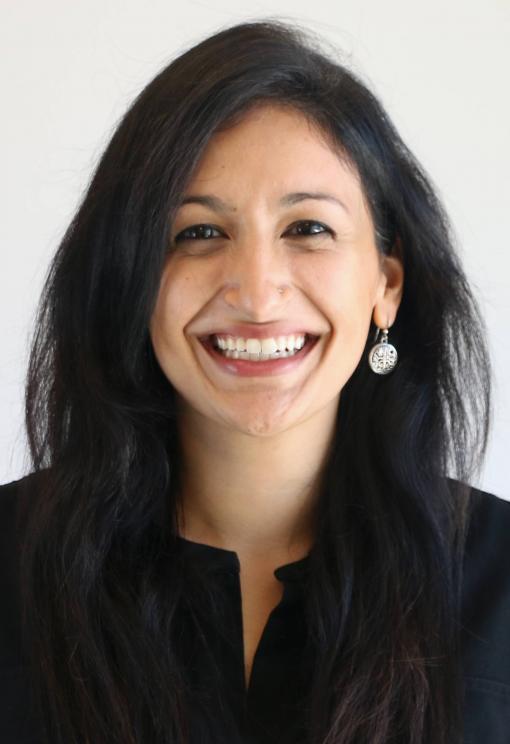 Clinical Specialties at the Osher Center
Bio
Experience 
Dr. Priya Jain specializes in pediatrics with a focus on adolescents with anxiety/depression. She completed her residency in Pediatrics at NewYork-Presbyterian/Columbia University Irving Medical Center in 2016. After residency, she worked as a traveling physician in rural Kentucky and West Virginia practicing general pediatrics, with a particular focus on patients battling addiction.
Dr. Jain attained her yoga teacher training certificate in 2017 in Rishikesh, India, and continues to practice, study, and teach yoga. In 2018-2019, she completed a year-long movement arts diploma from Attakalari Centre for Movement Arts in Bangalore, India. At the same time, she volunteered with Parinaam, an NGO that works with underserved poor and ultra-poor urban populations in India, both serving as a primary care physician and building health education modules. 
Education and Training
American Board of Pediatrics Certification, 2017
General Pediatrics Residency, NewYork-Presbyterian/Columbia University Irving Medical Center, 2016
Doctorate of Medicine, University of Kentucky, 2013
BA in Biology, Northwestern University, 2009
Personal Statement
As a pediatric integrative provider, I have a patient-centered approach to working with families. Health of the developing child/adolescent involves addressing issues of the body, mind, and spirit, and I use my training in Western and Eastern practices to to address all these aspects of my patients. I have a keen interest in movement and meditative practices, and try to involve these in my practice.