Karena Puldon
Predoctoral Research Fellow, UCSF Osher Center for Integrative Medicine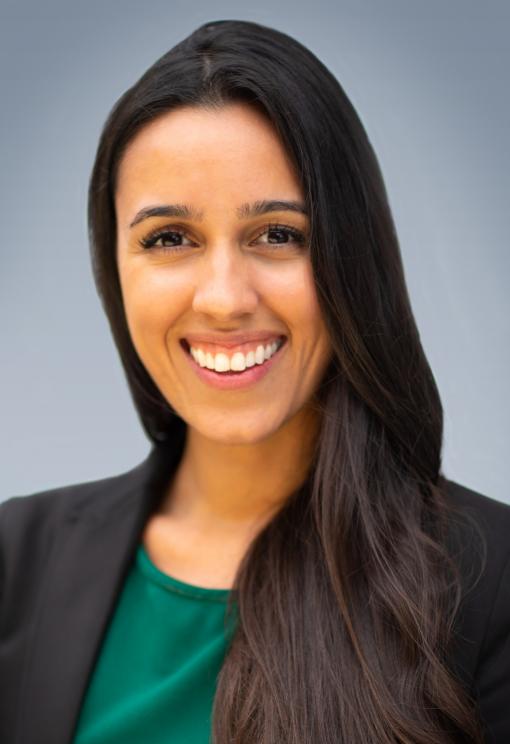 Bio
Areas of Interest
Health Equity
Technology Enabled Interventions to Improve Health Education and Reduce Health Disparity
Biofeedback
Mind-Body Connection and Wellness
Experience and Current Work
Karena's interdisciplinary focus is on studying the use of biotechnological solutions to improve healthcare for underserved populations and promote health equity using conventional and integrative approaches. 
As a TRIM pre-doctoral fellow, Karena is working with Dr. Ashley Mason and Dr. Rick Hecht on the TemPredict study. She is interested in studying the connection between subjective and physiologic data using biofeedback tools to understand the body's response to stress, educate individuals about their wellness, and encourage positive lifestyle choices. Karena is passionate about using integrative approaches to identify areas of inequity and disparity and about designing more equitable healthcare environments for patients and healthcare providers.   
Karena's prior experience includes working as the Director of Research at Invicta Medical, a sleep apnea treatment company, where she investigated the mechanism of action for a non-invasive neurostimulation device for the treatment of snoring and sleep apnea. Karena also has basic science, translational and clinical research experience in areas such as synthetic organic chemistry, cellular biology, pathophysiology, and immunotherapy. These experiences provide a holistic appreciation for the complexity of the human body and importance of multidisciplinary solutions. 
Education and Training
MD Candidate, University of California, San Francisco 
BA, Northwestern University 
Publications  
Smarr B, Aschbacher K, Fisher S, Chowdhary A, Dilchert S, Puldon K, Rao A, Hecht F,  Mason A. (2020). Feasibility of continuous fever monitoring using wearable devices. 10.21203/rs.3.rs-43914/v1.