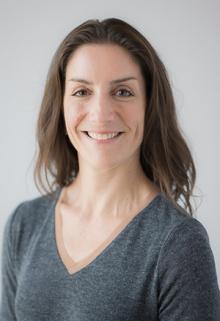 Acupuncturist, UCSF Osher Center for Integrative Medicine
Bio
Clinical Specialties at the Osher Center
Acupuncture and Integrative Chinese Medicine
Experience 
Denise Bowden is a licensed acupuncturist and clinical herbalist who has been practicing integrative Chinese medicine since 2006. She has extensive experience working with:
Reproductive health for both men and women
Cancer support
Anxiety
Depression
Headaches
Insomnia
Digestion issues
In 2010, Ms. Bowden founded the root & the branch clinic, a multidisciplinary center where like-minded practitioners work collaboratively to best support their clients' health goals. She has also been a contracted acupuncturist at Pacific Fertility Center and is currently a preferred provider at Laurel Fertility Care. She has been a speaker for the Mama's Resource Network, the San Francisco Doula Group, the San Francisco Birth Center, and the "Nourishing Hope for Autism" pregnancy and postpartum lecture series.
In addition to helping patients, she enjoys working with medical students and residents, as well as supporting seasoned doctors and other providers in their understanding of Chinese medicine and acupuncture.
Education and Training
MS, Traditional Chinese Medicine, American College of Traditional Chinese Medicine 
BA, Women's Studies and Psychology, Colby College
Personal Statement and Approach
My intention is to work in collaboration with my patients and to consider all aspects of their health in order to promote healing and harmony of the body, mind, and spirit.