Carolyn Tague, MA, CMT
Massage Therapist, UCSF Osher Center for Integrative Health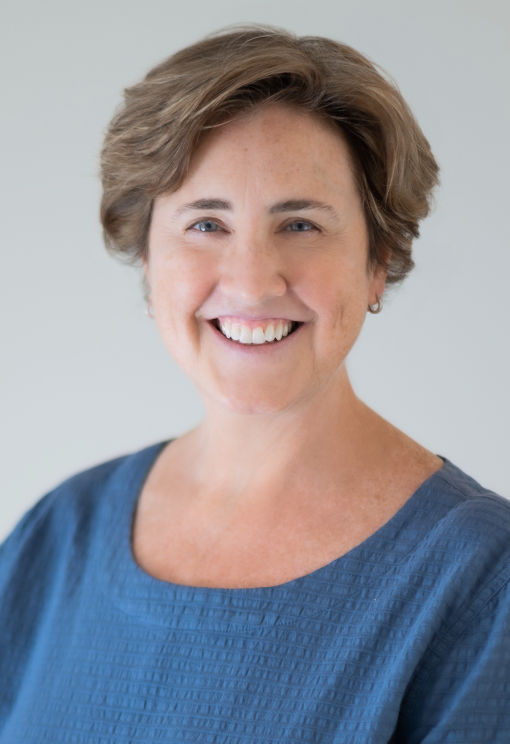 Clinical Specialties at the Osher Center
Bio
Experience
Carolyn Tague has been a licensed massage therapist since 2005 and has been doing massage therapy in hospitals since 2006, including the UCSF Bone Marrow Transplant Unit, the UCSF Mt. Zion Infusion Center, California Pacific Medical Center, Lucile Packard Children's Hospital, and Laguna Honda Hospital's Pain and Healing Clinic. She specializes in massage therapy for patients with cancer, neurological challenges, and complex chronic pain. She is proficient in a range of massage modalities, including Swedish massage, craniosacral therapy, and somatic bodywork.
She is a member of the Academic Collaborative of Integrative Healthcare, where she serves on the Hospital Based Massage Therapy task force. She is also a preferred practitioner and member of the Education Committee with the Society for Oncology Massage, an international organization for massage therapists working in the field of oncology. She presents at many national conferences and teaches internationally, including in Japan and Mexico. 
In addition to her work at The Osher Center, Ms. Tague is the founder of Tague Consulting, which offers education for massage therapists on working with medically complex clients and consultation with medical centers on developing or growing massage therapy services.
Education and Training
MA, East-West Psychology, California Institute for Integral Studies
BA, Religious Studies and Secondary Education, Edgewood College
Certified Massage Therapist, 700 hours of training in massage therapy, Institute for Conscious Bodywork, Alive and Well
Publications
Ms. Tague co-authored the textbook "Hands in Healthcare: Massage Therapy for the Adult Hospital Patient" published by Handspring Publishing in 2021. 
Ms. Tague has published research and numerous articles that can be found in Massage Magazine, Journal for Alternative and Complementary Medicine, Journal of Bodywork & Movement Therapies, and Global Advances in Health & Medicine.