Brieze Robinson Keeley, MD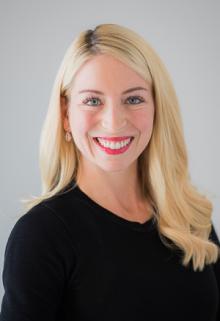 Integrative Internist and Palliative Care Physician, UCSF Osher Center for Integrative Medicine
Clinical Instructor, Department of Medicine, Division of Palliative Care
Bio
Clinical Specialties at the Osher Center
Integrative internal medicine
Integrative palliative care
Integrative oncology
Experience
Dr. Brieze Keeley has incorporated her lifelong passion for integrative and complementary medicine into her training since before she began medical school. Since receiving her yoga teacher certification in 2006, she has taught vinyasa, prenatal, and restorative yoga to both patients and fellow providers, and founded yoga programs for students, faculty, and staff at both the Mount Sinai School of Medicine in New York City and Massachusetts General Hospital in Boston. 
Dr. Keeley also became a certified health coach through the Institute for Integrative Nutrition in 2009, after which she incorporated personalized diet and wellness counseling into her work with patients. 
She served as president of the Student Integrative Medicine Interest Group at the Mount Sinai School of Medicine from 2010-2014, and founded wellness programs for her peers in both medical school and residency. While in medical school, Dr. Keeley pursued a summer research internship at the Mayo Clinic School of Medicine, where she received additional training in Mindfulness Based Stress Reduction. Dr. Keeley also completed a yearlong, full-time research fellowship at the Mount Sinai School of Medicine, where she studied the effects of inflammatory biomarkers (linked to environmental exposures, including diet and smoking) on cancer risk. 
Education and Training: 
Hospice and Palliative Medicine Fellowship, UCSF
Internal Medicine Residency, Massachusetts General Hospital
MD, Icahn School of Medicine at Mount Sinai
Steven Sacks Clinical Research Fellowship
Attention and Interpretation Training Program, Mayo Clinic School of Medicine
Certified Health Coach, Institute for Integrative Nutrition
BA, Wesleyan University
Certified Yoga Instructor
Personal Statement and Approach
I have had a longstanding passion for wellness, integrative healthcare, and complementary medicine that deeply influences my work as an internist and palliative care physician. I enjoy working with patients with diverse backgrounds and health needs, and I believe strongly in co-creating individually tailored healthcare plans to help my patients achieve optimal wellness. I particularly enjoy helping patients implement lifestyle strategies as part of their healthcare plans, including a focus on healthy diet, mindfulness-based stress reduction techniques, and gentle exercise. 
Publications