Brieze Keeley Bell, MD
Integrative Internist and Palliative Care Physician, UCSF Osher Center for Integrative Medicine
Clinical Instructor, Department of Medicine, Division of Palliative Care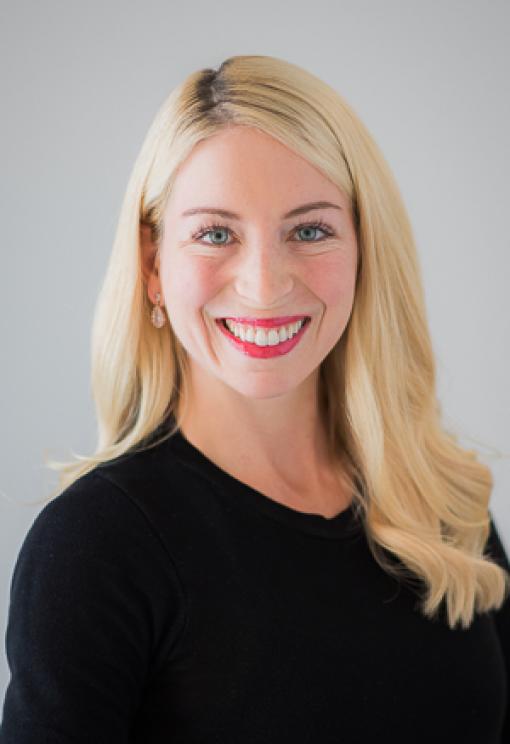 Clinical Specialties at the Osher Center
Bio
Experience
Dr. Brieze Keeley Bell is a board-certified internal medicine physician who specializes in Integrative General Adult Medicine, Integrative Palliative Care, and Integrative Cancer Supportive Care. She received her medical degree from the Icahn School of Medicine at Mount Sinai, completed her residency training at the Massachusetts General Hospital, and pursued fellowships in Hospice and Palliative Medicine and Integrative Medicine at UCSF. In addition to her medical background, Dr. Bell is a certified health coach, certified yoga instructor, and has completed training in mindfulness-based stress reduction techniques. She plans to obtain her Medical Acupuncture license in the near future. 
Dr. Bell sees a wide range of adult patients at the UCSF Osher Center, including individuals with cancer, complex chronic medical conditions, and those who are seeking a holistic approach to preventive care and wellness. She offers an expanded toolkit for symptom relief for patients dealing with serious illness, including mindfulness interventions, dietary counseling, movement therapies, judicious use of supplements,  and close collaboration with her colleagues in Integrative Chinese Medicine, Integrative Mental Health, and Psycho-Oncology. Like her mentor Donald Abrams, Dr. Bell also offers evidence-informed, lifestyle-based strategies for optimal cancer recovery and cancer recurrence risk reduction. These integrative tools are intended for adjunct use alongside gold-standard cancer-directed therapies. 
In addition to her work at the UCSF Osher Center, Dr. Bell sees patients at the Helen Diller Cancer Center Symptom Management Service at the UCSF Precision Cancer Medicine Building. In 2020, she will also serve as Associate Director for the newly launched inpatient Integrative Medicine Consult Service at the UCSF Parnassus Hospital. Dr. Bell collaborates with her colleagues in the Division of Palliative Medicine and Integrative Oncology in her research regarding integrative symptom management strategies for patients with cancer. 
Education and Training: 
Clinical Fellowship in Integrative Medicine, UCSF Osher Center (2019)
Hospice and Palliative Medicine Fellowship, UCSF (2018)
Internal Medicine Residency, Massachusetts General Hospital (2017)
Medical Degree, Icahn School of Medicine at Mount Sinai (2014)
Steven Sacks Clinical Research Fellowship (2013)
Attention and Interpretation Training Program, Mayo Clinic School of Medicine (2010)
Certified Health Coach, Institute for Integrative Nutrition (2009)
Bachelor of Arts, Wesleyan University (2008)
Certified Yoga Instructor (Vinyasa, Prenatal, Restorative), Chicago Yoga Center and Yoga Tree San Francisco (2006 - 2008) 
Personal Statement and Approach
I am passionate about supporting each of my patients on their unique journey to optimal health and wellness. I feel a strong responsibility to not only provide excellent, evidence-based biomedical care, but also to educate my patients about lifestyle-based interventions for health, including dietary change, movement therapies, mindfulness practices, and much more. I firmly believe that healing is always possible, even if a medical cure may not always be. This view deeply informs my approach to caring for all of my patients, including individuals with serious illness and their loved ones.  
Publications