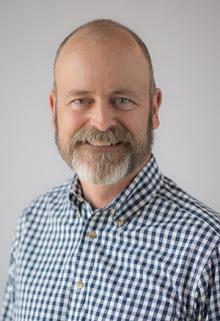 Director of Development, UCSF Osher Center for Integrative Medicine
Bio
Year started working at Osher Center
2011
Experience 
Prior to joining UCSF, Evan was the executive director of Spirit Rock Meditation Center for 10 years, where he established and led the fundraising effort for the annual and capital campaigns, in addition to other leadership responsibilities at the renowned meditation practice and study center.
 Evan also fundraises for the UCSF AIDS Research Institute and the Department of Nephrology. In his time at UCSF, he has participated in efforts resulting in over $100 million in gifts, grants, pledges, or estate gift commitments.
Evan has extensive prior experience as a nonprofit leader, including at the Western Alliance of Arts Administrators Foundation, the Association of Performing Arts Presenters, the Portland Stage Company (Maine), and the University of Illinois' Krannert Center for the Performing Arts. He also brings experience in foundation and corporate settings, including Charles Schwab, Inc., where he served as the startup project manager for the Schwab Fund for Charitable Giving, which is now Schwab Charitable, the third largest donor-advised fund in the United States.